The medical care insurance can't pay for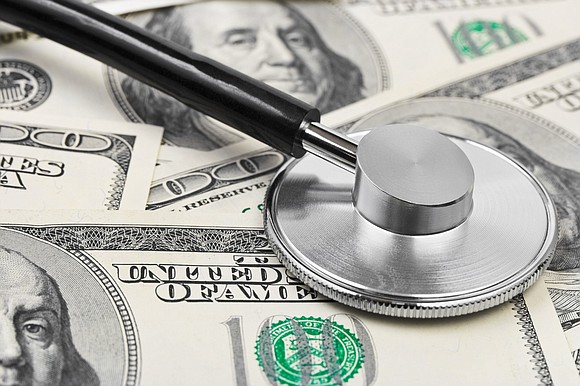 A physician's prayer:
Dear Lord, thou Great Physician, I kneel before Thee. Since every good and perfect gift must come from Thee, I pray, give skill to my hand, clear vision to my mind, kindness and sympathy to my heart.
Give me singleness of purpose, strength to lift at least a part of the burden of my suffering fellowmen and a true realization of the privilege that is mine.
Take from my heart all guile and worldliness that with the simple faith of a child I may rely on Thee.
For many years, my brick house in Jamaica, Queens, doubled as my office. My garage served as an entrance to my office, which was in the basement. I had two examining rooms, a consultation room and a small waiting area, which could seat approximately 10 people. I played music all day long. In the office I had a turntable and in addition to being a doctor, I was also a deejay. I would put on gospel and jazz tunes and occasionally play speeches by Malcolm X, Dr. Martin Luther King Jr. and even recordings of poems by Langston Hughes recited by the great poet himself. My patients enjoyed jazz as well as gospel.
Coming to my office was more like coming to a social meeting. It wasn't unusual to have a group in one corner talking about politics and a group in another talking about music and another group talking about their families. Invariably someone would yell out, "Hey doc, what was that record you played?" My music was very important in my office; it was part of the healing agent.
I created an atmosphere that made people feel better instantly, from music to my wife's welcoming smile. She was my main receptionist. I would also hire young teenage girls from the neighborhood who would come in to help after school until about 8 or 9 p.m. I gave approximately 30 young ladies their start in the workforce through the office. Most of them are now doctors, nurses, judges and teachers. They all went on to do something. My practice was also a family business that employed my daughter and my two sons in addition to my wife. My daughter was often the receptionist, and my sons would clean up the office for the next day. They were the third arm that I needed to complete my work, and I appreciated it.
From the waiting room you could smell my wife's cooking. Sometimes in the winter, when she would cook her famous chicken soup, I would go upstairs and get a cup of it for a patient who was waiting in the examining room. I also made sure we always had coffee and tea in the waiting room.
Although patients had to wait for long periods, no one minded the wait, even if it was a few hours. I didn't just rush patients in and out. After I examined them, I would talk to them mostly about their families and their lives. I cared about each patient as a person— they weren't just sick bodies that needed medical attention, they also needed soul healing.