Police disrupt alleged terror plot in Trinidad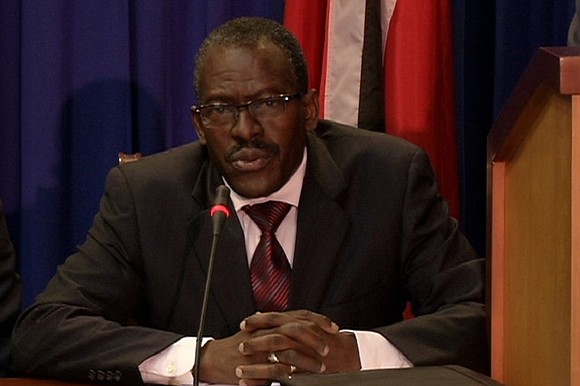 Trinidad's world-class annual Carnival celebrations took place in the oil and gas-rich republic under the cloud of a major terrorist threat this week, but authorities say they are ready to crush any form of criminal misbehavior that could upset one of the country's major foreign exchange earnings and national showcase events.
Security Minister Edmund Dillon and embattled Police Chief Stephen Williams both called emergency press briefings over the weekend to assure nationals and the thousands of visitors from around the world that street parades and other events scheduled for Monday and Tuesday will be carried out with maximum police protection and a full court press from the security apparatus of the state.
Word came from the police high command late last week that authorities had successfully foiled a threat to criminally disrupt the annual events and that up to eight people, most of them with links to the local Islamic community, had been arrested and were being questioned.
Local media reported credible information suggesting that the American embassy in Port of Spain was the target of an attack, but Williams dismissed the reports as mere speculation.
Still the U.S. mission put out an advisory urging its citizens to be extremely alert, and extra security was also laid on for the U.S. mission and other Western missions. Official celebrations usually end with Ash Wednesday church services across the island.
"We have done all that we can to avert any threat to the Carnival celebrations, so people can feel assured that Carnival will have all the necessary safety and support of the Trinidad and Tobago Police Service and the Trinidad and Tobago Defense Force," said Williams.
He added, "We are conducting investigations and those are all geared to unearthing sufficient evidence to prosecute these individuals who were arrested. As soon as we have evidence to prosecute, we will do so. We have shared that this threat involves violence and firearms, and we have made searches for firearms and explosives."
Based on its history in the past 40 years, the twin island republic with Tobago takes terrorism threats seriously. In July 1990, 114 Muslim insurrectionists staged an unsuccessful coup to topple the administration of then Prime Minister Ray Robinson. Robinson was shot in a leg and brutalized by the gunmen. He refused demands for his government to resign and was later hailed as a local hero.
Members of the heavily armed Jamaat al Muslimeen, angry with authorities about issues ranging from poverty to racial discrimination to the state of the economy, stormed Parliament while it was in session, along with the state television station and other state facilities, killing more than 20 people. Large parts of commercial Port of Spain were burned by arsonists and pillaged by looters.
The men, many of them the age of high school students, were later arrested and charged with treason and related events but were freed by a court on a legal technicality. Police still keep a watchful eye on them to this day. Local Islamic leaders have condemned alleged police bias against Trinidadian Muslims.