Lakiesha Johnson fought and won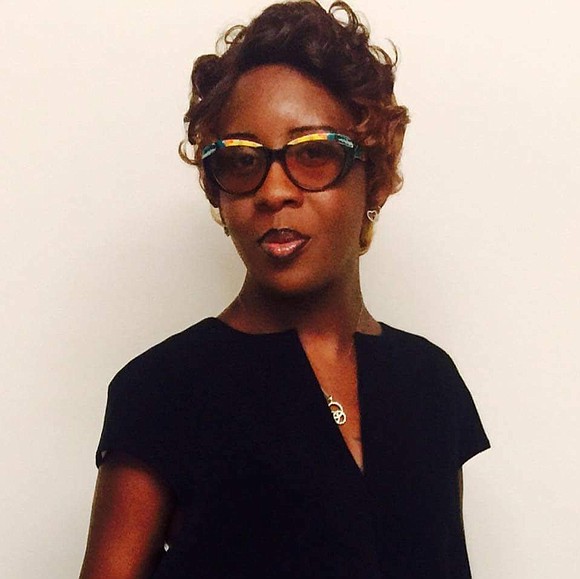 "I love who I've been and I love who I'm going to be," said Lakiesha Johnson. The client services coordinator for Bottomless Closet NYC, a nonprofit that provides business attire and other services for disadvantaged New York City women looking for work, understands not letting a situation define you.
Johnson left home at 16, worked her way through different jobs, became a single mother, rose up the ranks in the jewelry industry, fell back into public assistance, got her GED, associate and bachelor degrees and has devoted her new life to helping as many people as possible.
A product of the South Bronx, Johnson grew up in a house full of love and full of people. She stayed in a home with eight siblings (six brothers and two sisters), four of them from previous relationships her mother had. When her mother and father got married, they had five more. But there was no difference in how the children were treated.
"Even though we had different fathers, we were never raised to be stepbrother and stepsister," Johnson said. "It was a really good, loving household." Johnson explained that after the children grew up, her mother adopted five more children. She said she has 27 nieces and nephews and 6 great nieces and nephews.
But, as teenagers are wont to do, she desired freedom and tried to strike out on her own early. She moved to Harlem at 16, but it didn't suit her personality so she went back to the Bronx and stayed with friends.
"My mother was very strict, and I just felt like I had friends that I could go stay with and try to figure it out on my own," Johnson said. This action led to her bagging groceries at the old Waldbaum's supermarket, working at a Ricky's in the East Village and paying weekly rent of $75 or so to stay in someone's apartment.
She got a job as a receptionist for a jewelry company through a friend's recommendation and fibbing a bit on her resume.
"I said I was in college taking liberal arts courses," said Johnson. "I was so good as a receptionist because I was good at remembering names, being cordial and being courteous. I eventually got tired of doing reception work and wanted to be promoted." A choice meeting with a high-ranking person at Sears led to her being given their account and getting into jewelry sales. She would eventually travel around the country and set up jewelry counters at stores.
But according to Johnson, the terrorist attacks on the World Trade Center on Sept. 11, 2001, sent her industry into a downturn and it led to her losing her job. So after hustling her way up and making good money, she found herself having to go to a public assistance office to get benefits.
Johnson told her case worker that she wanted to go back to school. At 30 years old, surrounded by 18- and 21-year-olds in class, she attended Monroe College after getting her GED. She ended up getting both her associate degree and bachelor's degree in Business Management at Monroe (making the dean's list) and each time she graduated, she went to the public assistance office in her cap and gown to tell her case worker about her progress.