Have a heart, give a heart
By KYSHA HARRIS, AmNewsFOOD Editor, @SCHOPgirl | 2/8/2018, 4:46 p.m.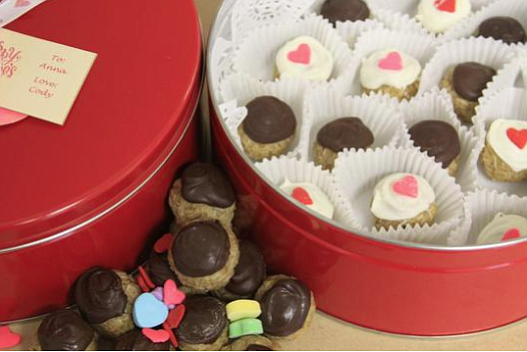 This Valentine's Day, think outside the traditional chocolate box and shop for a socially good gift for your sweetie! Spectrum Bakes is a cause-driven company offering a variety of handmade, customizable products made by individuals with developmental disabilities.
For Valentine's Day, Spectrum Bakes is offering a limited-edition tin full of chocolate covered granola bites. Healthy and delicious! The sweet treats are decorated with heart shape sprinkles (also available without) and placed in a red tin with a holiday-themed ribbon. You can include a special love note to the one you love. 
These handmade baked treats are made to order and cost only $24.99! Visit www.spectrumbakes.org to place your orders by Feb. 9 to ensure delivery by Valentine's Day.