Celebrating the life of Gabriel Cariño-Rodriguez
AUTODIDACT 17 | 2/8/2018, 5:07 p.m.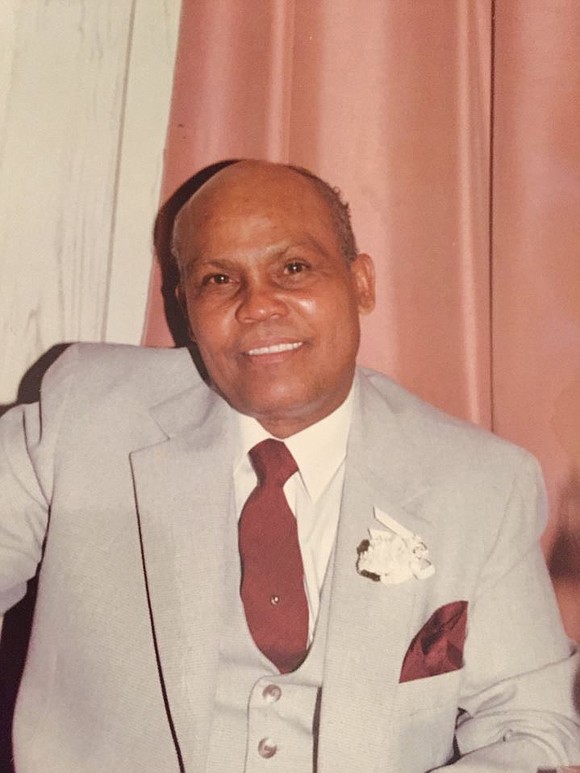 Family and friends paid their respects and reflected on the life of Gabriel Cariño-Rodriguez during two days of going home ceremonies last Friday and Saturday. He joined the ancestors Jan. 17, at 93 years of age, after a brief stay at the Bronx's Montefiore Hospital.
Gabriel Cariño-Rodriguez was born May 23, 1924, in Fajardo, Puerto Rico, as one of the 13 children conceived by Sergio Cariño-Donato and Filomena Rodriguez-Soto.
He enlisted in the U.S. Army in 1941, where he learned several skills such as construction, electrical work and plumbing, as well as cooking, which he continued to do after being discharged. He also served a tour of duty overseas during World War II, which he was very proud of doing in defense of his country.
He returned to his homeland afterward and married Giselda Garcia, with whom he fathered two children, Aida Iris and Angel Gabriel "Vitin."
He migrated to New York in 1949, where he worked various odd jobs before establishing his career with Ford Motors in Mahway, N.J., before retiring a couple of decades later.
Gabriel remarried in 1954, to Miguelina Higgins-Concepcion, and they had five children together—Brunnie, Lillie, Marilyn, Willie and Carlos.
Cariño-Rodriguez's entrepreneurial spirit drove him to operate a food truck, bringing fresh products to the community, and later in 1966 he purchased and operated a grocery store in West Harlem. Also, throughout the 1980s he ran a restaurant on Burnside Avenue in the Bronx, where he also served as its head chef.
In 1971 he sacrificed his career and relocated his family to his native Puerto Rico so that his children could be raised in a better environment, away from the urban jungle. While there, he purchased the same land he was raised on as a child, before returning to the Bronx in 1976.
He soon aligned with the Mosholu Woodlawn South Community Coalition, a local association of the Northwest Bronx community, and the Clergy Commission, where he organized a Tenant's Association. He often rallied residents to ensure they knew their rights and pressured owners so that the buildings maintained clean living conditions and the upkeep of utilities, which made tenants very happy.
During Friday's services his children reflected on how their father was an astute self-taught scholar and voracious reader who specialized in geography and world history and about how he taught himself to play the guitar and often wrote songs that he loved to perform for his family.
Cariño-Rodriguez is survived by his brother, Juan, seven children, six grandchildren, one great-granddaughter, a host of nephews, nieces, cousins, in-laws and other relatives, as well as many friends who loved him dearly. He was preceded by his second grandchild Myra Pagan, and his wife Miguelina, who transitioned in 1988.
Saturday morning, the going home services were chaperoned by U.S. Military guardsman in recognition of his committed dedicated military service. His body was later interred at Woodlawn Cemetery in the Bronx.