HBCU marching band leading Rose Parade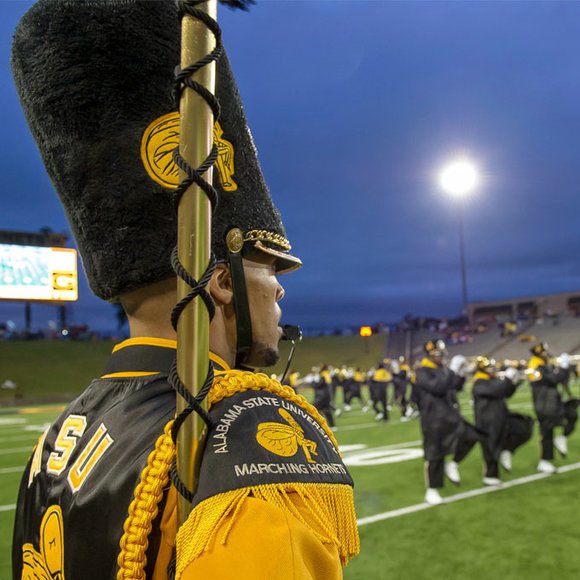 History is being made at the 130th annual Rose Parade set for New Year's Day in Pasadena, Calif. The historically-Black Alabama State University Mighty Marching Hornets Band from Montgomery, Ala. is leading this year's celebration.
The nationally acclaimed marching band, led by Dr. James B. Oliver, is one of two Black college marching bands appearing in this year's parade. The other is the Florida A&M University Marching 100. Both bands will join 18 other marching bands at the parade.
Oliver said that the Marching Hornets raised the money for the five-day trip, which cost $350,000. The university, fans and supporters helped raise money for the trip and band members also fundraised. The band was asked to apply by Tournament of Roses president Gerald Freeny, who is the event's first Black president.
"We've always wanted to the do the Macy's Thanksgiving Day Parade, but it's obviously on Thanksgiving and we have the Turkey Day Classic, our homecoming, that day," Oliver said in one published interview. "This happened to be a perfect opportunity, and the best part about it is it's in Pasadena where it's warm."
The Mighty Marching Hornets have received national acclaim and have made several appearances in television and film. The band was the subject of a reality show, "Bama State Style," and was recently featured on NBC Nightly News.
Grammy-winning R&B and soul singer Chaka Kahn is serving as Grand Marshal for this year's Rose Parade, which will air at 8 a.m. PT on NBC and ABC.