Mama Imani Humphrey, an educator, activist and Kwanzaa authority
Herb Boyd | 12/26/2018, 8:35 a.m.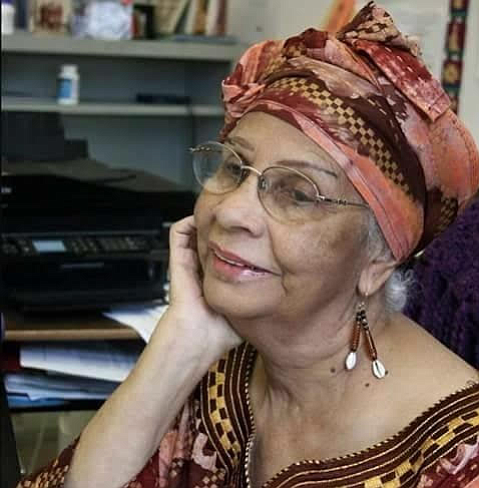 Funny how memories circle back on you, reminding you of treasured moments, especially those spent with advocates of freedom and justice. I was researching the legacy of a photographer and came upon a photo of Carolyn and Arthur Reese, two dedicated school teachers from Detroit. The photo of them was taken in 1964 in Hattiesburg, Miss., where they had gone to volunteer as civil rights workers. In the photo, they are surrounded by a group of young white men and women who were listening intently to the couple on how to conduct themselves as they registered people to vote.
A few days later, I got a call from Dr. Michael Simanga, the writer and activist, and while recounting to him my rediscovery of the Reeses, I thought about his parents, who, in many respects were like the Reese couple in their commitment to the fight against racism and discrimination during their active years in Detroit.
I am not sure where the Reeses are today, and both Richard and Mama Imani Humphrey are with the ancestors. When Michael's book, "No One Can Be at Peace Unless They Have Freedom," arrived, as promised, one of his essays was devoted to his mother, and it brought back days when she and her husband were among Detroit's most consistent, unwavering educators and freedom fighters.
Let me focus here on Imani Humphrey, and perhaps in the coming days Richard and Reeses will get their turns in the Classroom. It is from Michael's remembrance that we get a portion of his mother's remarkable biography.
She was born in Detroit March 8, 1932. She was the middle daughter among five girls born to working-class parents who moved to Inkster, a small Black community on the outskirts of Detroit. It was at Inkster High School that she met her life partner, Richard Adisa Humphrey Jr., who predeceased her., and they were a formidable couple and highly respected across the nation for their relentless Black nationalism and commitment to family values.
In rapid succession she graduated from Inkster High, earned a bachelor's degree from the University of Detroit and her master's degree from Wayne State University, with majors in English and literature. She wrote the first curriculum for African-American literature in the Detroit public school system, and she was an invaluable consultant to student activists at Wayne State University in their demand for Black Studies.
"She imbued us with a resolve not to buckle under the university's power and resistance," one of the students recalled, "and from her words and advice we were able to accomplish and get many of the demands we made. She was such a generous and courageous visionary."
Besides achieving her goal to become a teacher, Humphrey was a tireless community organizer and eventually directed youth programs for the City of Detroit, particularly during Mayor Coleman Young's administration. As her son recalls, she "was a pioneer in the African Centered Education Movement, and developed 'The Affirmative Learning Method,' a pedagogical theory and practice for teaching through honoring the culture, identity and genius of Black children."