Living while Black in America
HELEN HIGGINBOTHAM, ESQ. | 12/6/2018, 3:43 p.m.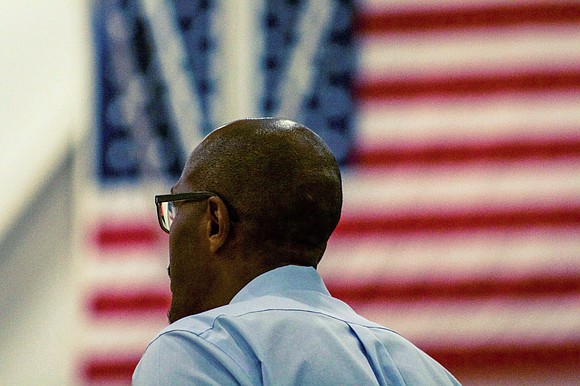 A few days ago, I got off the No. 3 train at the newly renovated 145th Street train station in Harlem. It's all shiny, brand spanking new, well-lit and adorned with beautiful ceramic tiles featuring murals of Black art. One would think that as a resident, I would be excited about these improvements that are accompanied by new sidewalks and newly paved streets popping up all-around Harlem, but I am not. Instead, I know that despite Black folks having lived here for ages and holding it down, never were we respected as a community of taxpayers worthy of such cleanliness and/or upgrades.
Instead, the improvements smack me in the face as signs of the inevitable gentrification of Harlem (and most American cities), and the perception that dignity, respect and attention is more due some taxpayers, who are poised to take over the community, than the current. So now the city and MTA can find interest in and resources for improvements, even when or where none seemed necessary.
That reminds me of being invited by a politically engaged friend to a meeting in the 5th Ward of Washington, D.C., where she lived. I lived in Ward 2. It was some time during the '90s when D.C. was still very much "chocolate," the residents were predominantly Black. A developer had invited the community to come hear about all the new stores and fancy improvements that were being proposed for their neighborhood, presumably to secure their support instead of their protest at City Hall, to distract them by making them think the improvements and the forthcoming name brand stores were intended for or would benefit them. He nearly turned beet red with embarrassment when I asked if these improvements were all of a sudden being proposed not for the benefit of the audience he was addressing, but for a new audience he anticipated would soon move in. He could not deny it. And the beat goes on. Nothing nice about gentrification.
Although I resented and was certainly appalled by how dirty the subway stop was, knowing that it had not been properly cleaned or resurfaced in decades gave me an odd sense of pride. I was walking in the footsteps of Black heroes and dignitaries who made Harlem historical, such as Malcolm X, Zora Neal Hurston, Cab Calloway, Langston Hughes, James Baldwin, Ossie Davis, Ruby Dee, Duke Ellington, Louis Armstrong, Marcus Garvey, W.E.B. DuBois and too many more to mention, who surely had also stood on that dirty platform and traversed those filthy stairs. Somehow washing away the buildup of debris and covering it with new shiny paint and beautiful ceramic wall tiles, in a sad and very irrational way, also washed away some of our history, as is happening in so many of our urban centers throughout the country. Oh, if only those subway walls could have talked.
Living while Black in America. It ain't easy.