So far to go: Black Women and the wage gap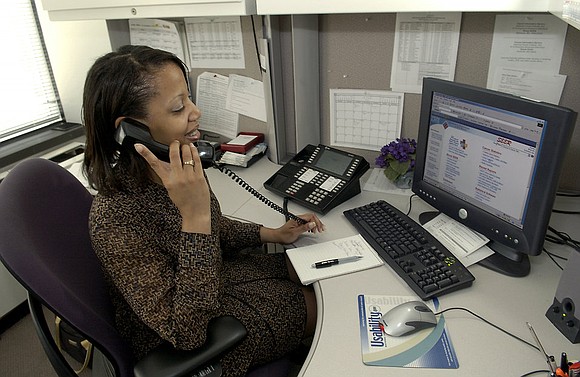 When Pinnock first went to work for the bank she started at the bottom rung and realized that she had to keep records of her accomplishments. "One of things that I had to do, and I don't know how I did it, is that I had to sit down and put on paper the things that I felt I was doing," she said. "I kept copious amounts of notes of everything that I did ... every closed loan. So when I it came time to ask for a raise, I laid out everything that I had done. I don't know how much anybody else was making, but I got a raise."
According to Stringer's report, if the gender wage gap were closed, the more than 350,000 Black women working full time in New York City in 2016 would have collectively contributed close to $11.2 billion more in earnings to the local economy. Although Black women outpaced women in other racial groups in attainment of bachelor's and graduate degrees, in 2016, more than 23 percent of Black women in New York City live in poverty.
A spokesperson from the Comptroller's office told the AmNews that they're announcing these results to get major U.S. healthcare and insurance companies - targeted for their outsized pay disparities - to commit to ending the gender pay gap. Eight companies, including Aetna, Progressive and MetLife have made first time public commitments that their employees - across gender and race - get equal pay for equal work.
Stringer's report is another in a line of reports demonstrating the wage gap for Black women. A recent report from New York State Gov. Andrew Cuomo's office showed that Black women make 64 cents for every dollar earned by white males. In a statement, Cuomo said, "Whether it's enacting a statewide $15 minimum wage, or instituting a salary history ban, New York has led the way in advancing women's rights and economic equality."
Dukes pointed out that more needs to be done, and Black women need to fight the system internally. "It's not easy," said Dukes. "But being an only child and being a daddy's girl, I was born to be a hell raiser."
Dukes talked about wanting to be a change agent in every area of life that affects people. She felt that little steps would lead to the change that Black women in New York City, New York State and around the country need.
"We gotta use our power, our power to vote," said Dukes. "We've been fighting inside and outside to get us the power we need. Policy means ... PTA meetings, that's where you need to be. When the budget is talked about. It starts with the school board to the real boards. To change policy, you must know your elected officials. You must not wait until you head to Albany to see them. We gotta begin doing the baby steps."
Essence Communications President Michelle Ebanks, while presiding over the panel discussion, noted that she wanted to get the hashtag #AskYourWorth trending on social media. When the topic of worth was given to the panel, Tanis said that asking for her worth wasn't integrated into her life, and she struggled with how to approach that question in a world that saw her as less than. She found the answer looking in the mirror and made that her mantra.
"But who am I gonna ask my worth in a culture and in a system that inherently devalues everything I stand for and who I am?" asked Tanis. "Who am I gonna ask my worth? I'm gonna ask myself and I'm going to determine my worth."