Spring break in Orlando
MEGAN PINCKNEY | 4/12/2018, 4:01 p.m.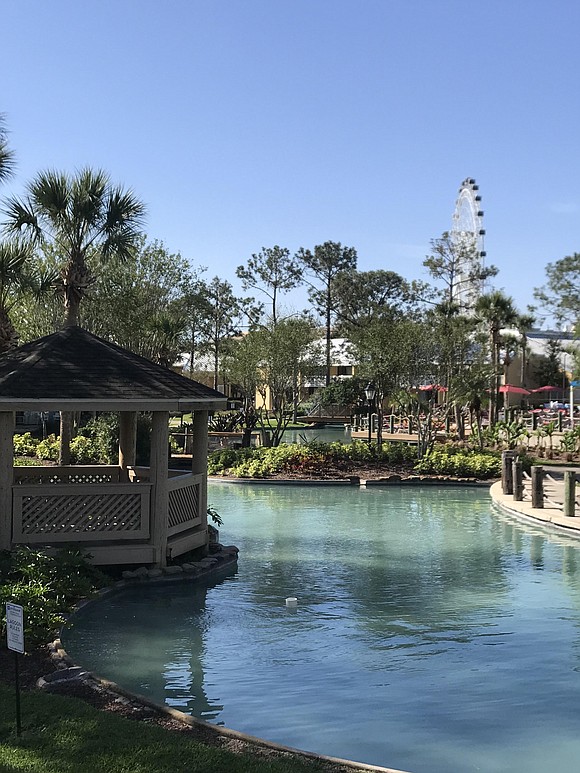 Disney World is set up to make daily park passes cheaper the more you bundle them with other things. For instance, the price of a park pass decreases if you pair it with a stay on a Disney Resort property, or if you package it along with other day passes. Because we were not staying at a Disney resort, we only planned to visit one day and we purchased our tickets at the ticket booth on the day of, we spent $108 on each child and $114 on each adult ticket. A day pass to Magic Kingdom would have been slightly more, and a one-day hopper pass, which would have given us access to each park for one full day, would have been $174 for adults and $168
for children.
I, however, do not recommend making the decision to purchase tickets the day of. If you do, you run the chance of missing all the FastPasses, like we did. Each guest is given three FastPasses with the day pass. The FastPasses allow you to reserve access to select attractions ahead of time with hopes of avoiding the two-hour lines that we often had to wait in. FastPass selections can be reserved 30 days before the date of entry, 60 days if you're staying at a Disney Resort. Needless to say, by the time we checked the FastPass kiosk, even before 10 a.m. that morning, there were no FastPasses left, and we were stuck in the regular line every single time we wanted to board any ride.
Over at Universal Studios Orlando, things are a little different. There's not as big of a need to plan ahead because you can buy their version of a FastPass on the day of. We got adult tickets for $115 each and children tickets for $110 each (note: Universal Studios' sister-park is Island of Adventure and there are options to bundle those parks together). For an extra $70 each we upgraded to the Universal Express Pass, which allowed us to use the express line once for each ride. Although we often still waited 30 or so minutes, it was much better than having to wait two hours. Universal Studios also offers a Universal Express Unlimited pass for an extra $90 for those guests who want access to the express line multiple times each ride.
Megan Pinckney (@shadesofpinck) is a retired beauty queen turned lifestyle blogger who loves exploring the world and writing about it.