The Rev. William D. Robeson, patriarch of an illustrious family
Herb Boyd | 4/12/2018, 1:49 p.m.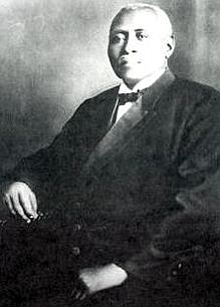 On Jan. 27, 1901, William preached his last sermon at Witherspoon. In the sermon he made no direct reference to his dismissal, but he intimated that it had something to do with his fight for equal justice and fair treatment. With his removal as pastor, the family also had to vacate the church's parsonage, relocating nearby on Green Street. In his autobiography, Paul Robeson wrote that his father "was still the dignified Reverend Robeson to the community … And not once did he complain about the poverty and misfortune of those years. … He got a horse and wagon and began to earn a living hauling ashes." He also earned additional money as a hack and a coachman, driving students around town and on trips to the seashore.
In 1904, tragedy struck the Robeson family when Maria, now nearly blind, was severely burned when hot coals from a tilted stove shot flames through the room and engulfed her. She lived long enough to say farewell to her husband after he returned from a business trip. Now it was left to William and the children to bide by themselves, and very early Paul Robeson learned the responsibilities of an adult.
This time was also when father and son grew closer, and Paul Robeson especially relished those moments by his father's side during church meetings and various affairs.
William pushed his son relentlessly to excel in education. It is not often understood the extent to which William taught Paul his first lessons in math, languages, music, art, theology and oratory, in all of which he would later be triumphant.
By 1907, the Robeson family had cut its ties to Witherspoon church, and now Rev. Robeson, as he was known throughout the community and beyond, switched to the African Methodist Episcopal Zion domination. In Westfield, N.J., with a small but devoted congregation, William and his sons began building their own church.
Three years later the AME Zion church hierarchy assigned the Rev. Robeson to pastor St. Thomas AME Zion Church in Somerville, N.J. Along with his church duties, the reverend was often Paul's tutor in Latin and the classical languages, and his proficiency never diminished. Even though Paul Robeson, unlike his brother Ben, eschewed the pulpit, his father was pleased that Paul had earned a four-year scholarship to Rutgers. However, he would have been even more satisfied if Paul had been able to enter Princeton.
During Paul's early years at Rutgers, his father payed close attention to his grades, and once forbade him to play basketball until his grades improved.
"William Drew had been ill for some time, but in characteristic fashion had suffered stoically in silence," Paul Robeson Jr. wrote. "When he was certain he had little time left, he summoned Paul to help him for a few days to put his affairs in order. Then he dispatched him back to Rutgers, having decided to die alone at home. His final request was for Paul to participate in the upcoming Junior Oratorical Contest at Rutgers; he died three days before the event."
That was May 17, 1918, in Somerville, and, by the way, Paul won the contest.