The Rev. William D. Robeson, patriarch of an illustrious family
Herb Boyd | 4/12/2018, 1:49 p.m.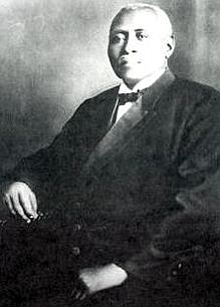 On April 9, many will celebrate the 120th birthday anniversary of the great Paul Robeson. Although Paul Robeson, a Black American icon, left a formidable legacy that extends all the way to Russia, where a mountain bears his name, very little is known about his father, William Drew Robeson. As we know so well, the branch of a tree can be traced back to trunk and the root, and Paul Robeson inherited much of the character, intelligence and indomitableness from his father.
Born in July 1844 on the Roberson plantation, Cross Road Township, Martin County, N. C., William, as we discern from the date and the location, was the child of slaves. In his book about his father, Paul Robeson Jr. wrote that his grandfather was "a dark skinned man descended from the Ibo tribe in Nigeria." He was of medium height with broad shoulders and "had an air of surpassing dignity."
William was a devout paragon of personal dignity, but, as his grandson noted, he was a very quiet man and somewhat remote, often finding it difficult to "dispense praise and unlikely to demonstrate affection." Although he was loved and appreciated by his family, they also feared him. Because he rarely shared his early years with his offspring, his life was a mystery to them.
In 1858, at the age of 15, William and his older brother Ezekiel escaped from slavery and the Roberson plantation via the Underground Railroad to Pennsylvania. Away from the plantation, William was not away from working the land, and from his labor he saved enough money to return twice to the plantation to help his parents.
When the Civil War erupted, the brothers joined the Union troops and were among the soldiers who beat back an attack by the Confederate general George Pickett at New Bern, N.C. At the war's conclusion, Ezekiel returned home to work with his parents. William stayed in Pennsylvania and later attended the Freedmen's School. In 1867, he demonstrated an ability to enter classes at Lincoln University, eventually earning a Bachelor of Arts degree. Nine years later he had a Master of Arts degree and a bachelor of sacred theology.
At Lincoln, William met his future wife, Maria Louisa Bustill from Philadelphia. They were married in 1878 while William was excelling in his divinity studies, particularly in ancient languages. The couple were soon working together on Robeson's sermons and she was selflessly involved in many civic affairs and community activities.
They moved to Princeton, N.J., where William was the pastor of the Witherspoon Church, and as he developed the church into a bastion of success and certitude, his uncompromising sermons often unnerved the white community.
Never one to concede an inch of his respectability, he was often at odds with the white members of his church. They were even more riled when they learned of his brash demands on Woodrow Wilson, the president of Princeton University. When his son Bill was denied entry to the school because of his race, William prevailed on the president to allow him to enroll. It was often rumored, according to Paul Robeson, that his father's audacity cost him the pastorate at the wealthy white Presbyterian Church.