NYCHA roofs repaired at 65 developments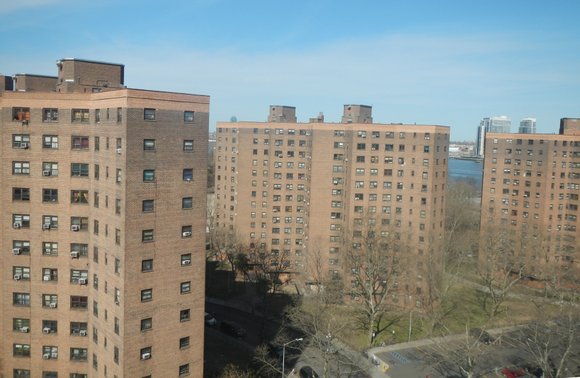 The New York City Housing Authority recently announced that roofs have been completely replaced at 65 public housing buildings.
The new roofs will benefit approximately 13,000 residents by reducing mold, which can cause asthma and other respiratory illnesses. This announcement marks the completion of the first phase of a major roof replacement begun by the city in 2015. The first 65 roofs cost approximately $91.5 million, $8.5 million under budget. A second phase of 78 roofs, costing $100 million, has now entered construction and will be completed by June 2019.
Leaky roofs are not only responsible for sources of water and excessive moisture that cause mold in apartments but also represent a danger to a building's physical structure.
Nearly $1.3 billion has been set aside to repair 950 deteriorating roofs for 175,000 NYCHA residents.