Accountability demanded in latest cop shooting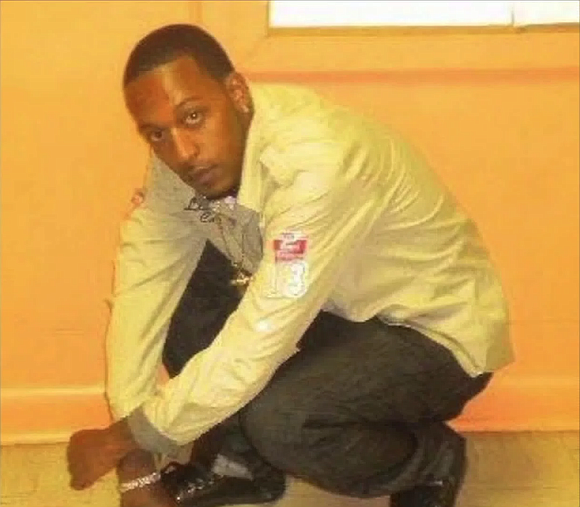 Brooklyn Borough President Eric Adams said, "I messaged Attorney General Schneiderman to thank him for opening an investigation into the police shooting of Saheed Vassell in Crown Heights. Tragedies like this are why we fought for an independent Special Investigations and Prosecutions Unit. We must all pursue justice."
Meanwhile, an emotional and tense rally last week Thursday grew into a march to confront the 61st Precinct in Crown Heights.
It began with speakers and attendees such as Erica Ford (LifeCamp), Shanduke McPhatter (Gangstas Making Astronomical Community Changes), Councilmembers Alicka Samuel and Jumaane William, Linda Sarsour and Carmen Perez from the Justice League and Women's March, along with the Vassell family, demanding answers.
"You murdered my son," Saheed's mom, Linda, told the assembled uniformed and community cops. Those on the roof and those in plainclothes got special attention from many irate protestors. While some, such as Williams, asked for patience for an adequate response, most of the crowd were out of patience. Vassell's blood still stained the street, and the candle and poster sign tribute grew.
Also under criticism were the white gentrifiers, some of whom peppered the crowd and felt the need to add their comments. Others suggested loudly that they remain quiet as speakers vented their emotion.
Because Vassell was a local known to both community and police for his harmless antics, although who actually made the call is not known, it has been widely assumed to be someone who is not a longtime resident.
"You are visitors in our communities," said Hertencia Peterson. The activist aunt of another police shooting victim, Akai Gurley, warned, "Stop calling 911. Blood is on your hands,"
She told the Amsterdam News, "Gentrification is playing a major part of people of color not only being displaced but plays a vital role in police harassment, murders by police, etc., because gentrifiers  move into our communities thinking they can change our culture, practices without knowing our struggles, history. What they don't know is that when they call 911 on someone, it ends with that individual being murdered, and then victimized by the press, because of their perception. In Saheed Vassell's case, he was murdered in cold blood. The community knew of his illness. They knew he meant no harm. Saheed should be alive had not that 911 call been made. So to those individuals who called, Saheed's blood is on their hands. Stop calling 911, and our people can live and get the help they need. If they want to be useful in the community, don't call 911. The mental crisis team should arrive, not police. He was murdered because people thought he had a gun. Their thoughts got him murdered."
Tired of the killing and the non-accountability, the largely young crowd declared, "Enough is enough!"
Theintercept.com quoted Brooklyn rapper Nuff$aid tweeting, "The NYPD execution of Saheed Vassell was Death by Gentrification. I spoke to my sister who lives a block away. She said everyone in the neighborhood knew him & knew he was mentally troubled. He was harmless. The new neighborhood called 911."