Dr. Ruth Elizabeth Burks, literary scholar and film authority
Herb Boyd | 9/21/2017, 11:37 a.m.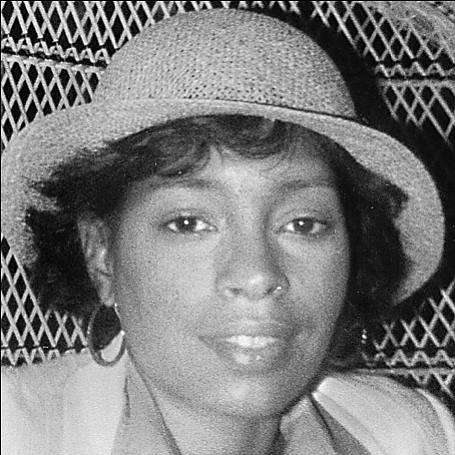 When Ishmael Reed announced this week that Dr. Ruth Elizabeth Burks had died, he reminded us that she was among the contributors to "Black Hollywood Unchained—Commentary on the State of Black Hollywood," a collection of essays he edited in response to the film "Django Unchained" and published by Third World Press (2015).
With this notice in mind, I secured my copy of the book from a growing pile and read again Burks' piece, which she titled "Hollywood Recreates History, Again." For the most part, her critique compared Quentin Tarantino's film with D.W. Griffin's "The Birth of a Nation," released in 1915. In Burks' view, 100 years separated the films, but in so many ways very little had changed in the way Hollywood has depicted the Black experience.
Here's how she closed her scathing indictment: "In a less self-aggrandizing, self-censoring, self-referential, self-rewarding and self-serving peculiar institution like Hollywood, a film about slavery's unspeakable horrors might center on the slaves themselves. In a less peculiar institution, Hollywood might 'have the courage enough to shake off its fears and taboos and to depict the Negro in films as a normal human being and an integral part of the life in America and the world,' as Walter White urged its moguls to do in 1942."
Burks continued, "And, in a less peculiar institution. Black actors who wish to practice their craft might demand more than the two options Hattie McDaniel claimed open to her when she protested White's intrusion and declared, 'I'd rather play a maid than be a maid.' There must be a third choice."
This passage is but a small slice of the intelligence and insight Burks possessed in understanding Hollywood, and Reed elaborated on her keen analysis, recalling what a remarkable student she was and the first woman to receive a Ph.D. in English from UCLA.
Burks' academic ascendance flowered early, and by the age of 3 she was already reading voraciously. Born in New York City April 9, 1949, Burks was the product of ambitious parents. Her father was a biochemist and her mother a housewife and school teacher. Almost immediately on her educational journey she was rewarded, receiving honors and double promoted.
During her high school years, she excelled in the classroom and served as class vice president. But it wasn't all academic achievements. She was a member of the school's cheerleading squad, and when her head wasn't buried in textbooks, she worked as a sales representative at Macy's Department Store and at Camp Minisink in upstate New York during the summers.
On graduation from George Washington High School, Burks was voted the most likely to succeed, and that recognition was further developed when she enrolled at Boston University as a pre-med student. But it wasn't long before the literary aspirations took command and she changed her major to English. Another change occurred when she married fellow student Gregory Joel Abbott.
She and Abbott moved to Berkeley, Calif., in 1968 and Burks continued her journey in higher education at the University of California at Berkeley. In rapid succession she was elected to Phi Beta Kappa and earned her master's degree in creative writing. In 1973, she gave birth to a son, Gyasi Omari Burks-Abbott. Four years later, she moved to Los Angeles and attended the American Film Institute. And it was perhaps there that she began sharpening her comprehension of Hollywood and its machinations.