3 dead, several critically injured when buses crash in Flushing
9/18/2017, 12:33 p.m.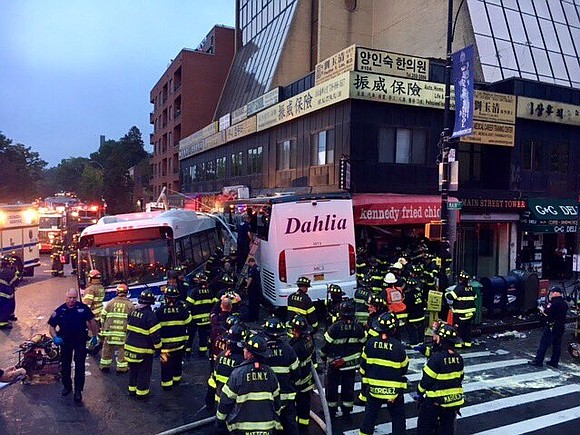 Three people are dead and 16 others are injured, including multiple in critical condition, after a "very serious" collision involving two buses, which sent one into a building that later caught fire in Flushing Monday morning.
A city bus and private charter bus collided at Main Street and Northern Boulevard, causing one of the buses to crash into a building, according to police. The crash occurred around 6:18 a.m., FDNY said.