The Jets only have possibles—one, maybe two, maybe three
VINCENT DAVIS | 9/14/2017, 5:22 p.m.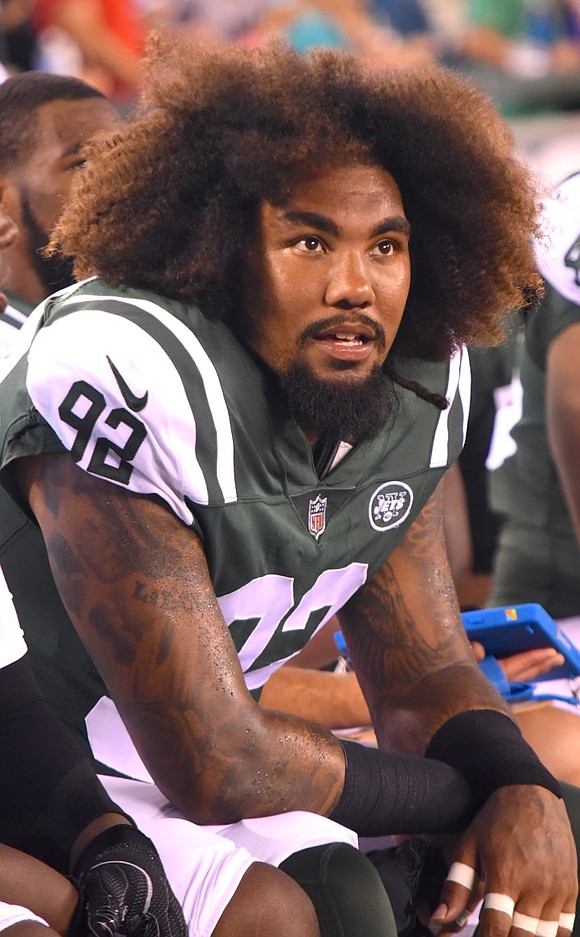 The New England Patriots, the defending Super Bowl champions, lost their home opener, game one of the 2017-18 National Football League season, with the ring presentations and the raising of the Super Bowl banner and the commissioner, Roger Goodell, making the presentation. Prime time stuff. 
Ezekiel Elliott, the star Dallas Cowboy sophomore running back, was granted a temporary restraining order and a preliminary injunction from a U.S. district judge Friday, putting a hold on Elliott's six-game suspension, imposed on him by the NFL's judge and jury, Goodell, for alleged, past, off the field misconduct. This decision allows Elliot to play this season, or until his case is heard and decided upon by a court of law, or is successfully appealed by the NFL in an appellate court division. This appeal is a clear, contemptuous and orchestrated challenge by Elliott and the player's union, the NFLPA, to the capricious and unhinged discipline powers held by Goodell. Amid all this controversy, anything might be possible, maybe even a New York Jets season-opening win. 
The Jets, whose schedule resembles a bad spades hand—one, maybe two, maybe three possible wins—lost to the Buffalo Bills Sunday, a 24-12 road game, one of three games that those who make predictions considered a possible.
For the Jets, it gets harder from here. The Jets travel to Oakland, Calif., this week for their Sunday game against the Raiders. A 12-4 team last season, Oakland beat the Tennessee Titans 26-16 in Tennessee Sunday. Oakland is one of the teams that can legitimately challenge the Patriots this season for league dominance.
In their loss, the Jets gave up 408 total yards to Buffalo's offense, 190 rushing yards, 110 of those to running back LeSean McCoy.
"It wasn't like anyone was getting beat really badly," said Leonard Williams, the Jets' defensive end. "It's just us executing our plays, and making sure we stay in our gap, staying disciplined, and staying on the details every play." 
Despite the loss, Todd Bowles, the Jets' head coach, was complimentary, especially of the team's new players, veteran quarterback Josh McCown (26 of 39 for 187 yards), who threw two fourth-quarter interceptions, and defensive rookies Jamal Adams and Marcus Maye.
"I thought Jamal had an outstanding game," noted Bowles about Adams' smart, physical play. "His eyes were good. His reads were good. Everything he did, he did it the right way. He made tackles when opportunities presented themselves. He made the plays he was supposed to make."
Bowles added, "Marcus had a good game too, except for one play." Which play? The coach would not discuss it.