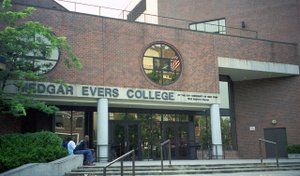 From 11 a.m. to 7 p.m., the Medgar Evers College will be hosting their annual family friendly SoulFest Fundraiser Saturday, Sept. 9. Along with food vendors, there will be fashion shows, arts and crafts and live performances. This event will take place at 1650 Bedford Ave., in the parking lot between Franklin Avenue and Bedford Avenue in Crown Heights. Attendees can expect gospel, rock, hip-hop, reggae and funk. There will also be music from the WBLS 107.5 FM van with Dr. Bob Lee.
The majority of MEC's students are from the Caribbean or are first-generation college attendees. The fundraiser will benefit students who have difficulty paying their college tuition.
This City University of New York school was named after the eminent civil rights activist who fought against discrimination. Medgar Evers was the first field secretary for the NAACP in Mississippi. He organized voter-registration efforts, led boycotts and protested against racial injustices, such as the killing of Emmett Till. Unfortunately, at the age of 37, Evers was killed by white supremacist Byron De La Beckwith.
For more information about the fund contact Marsha at 718-270-6984 or Dexter at 718-270-6779 and advancement@MEC.cuny.edu