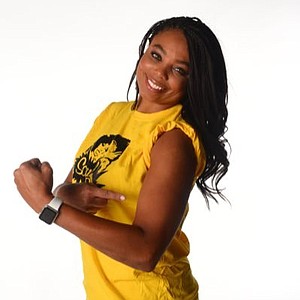 ESPN broadcaster Jemele Hill should be applauded by those who are advocates of free speech for her intellect, unwavering voice and support for a critical cause—social and racial justice in the United States.
Like many others who have taken to various social media platforms to exercise urgency in opposing the polarizing and racist ideology fomented by Donald Trump, Hill has been alternately blunt, eloquent, passionate and authentic in her commentary. And for that she has also been suspended for two weeks by Disney-owned ESPN.
Hill's tweets regarding Dallas Cowboys owner Jerry Jones who essentially threatened his players with harsh disciplinary measures led to the suspension. Jones said he would bench any player who kneels during the ceremonial pregame presentation of the "Star Spangled Banner."
Hill subsequently posted an astute tweet stating, "This play always work. Change happens when advertisers are impacted. If you feel strongly about JJ's statement, boycott his advertisers." It was an explicit suggestion by Hill for activists to disrupt the economics of the Cowboys and thus the NFL.
Such an effective boycott would also be felt by ESPN, which pays the NFL $1.9 billion annually to broadcast "Monday Night Football." So, the network's executives determined she had crossed a line they weren't willing to blur or minimize, and issued the following statement this past Monday:
"Jemele Hill has been suspended for two weeks for a second violation of our social media guidelines. She previously acknowledged letting her colleagues and company down with an impulsive tweet."
The referenced tweet from Hill was one she posted last month calling Trump a "white supremacist," a sentiment that has credible merit, given Trump's demonstrable highly public actions over the past four decades.
"In the aftermath, all employees were reminded of how individual tweets may reflect negatively on ESPN and that such actions would have consequences," the statement continued. "Hence this decision."
In recent years, ESPN has either fired or suspended several of its on-air talent for comments that were critical of the network or racially inflammatory. Hill's rebuttal of Jones' intimidating proclamation was courageous, because she was acutely aware of the potential consequences carried out by her employer. Meanwhile, Jones and his corporate partners have displayed cowardice, duplicitousness and oppressive characteristics.
Jones, as WBLS sports reporter Bobby Childs perceptibly pointed out, has "a history of supporting players who are repeat substance abuse offenders, committed horrible acts of domestic violence, and have broken other laws, and still allowed them to represent his team."
"Yet he threatens to bench someone for not standing for the national anthem!" Childs added. 
ESPN's suspension of Hill and Jones' ostensible display of control over his human property further illuminate their concern that this country's growing cultural divide and burgeoning social movement, which has now become an inextricable part of the sports landscape, might move the industry's economic needle in an adverse direction.