Airbnb, the housing marketplace that connects travelers with hosts in 65,000 cities and 191 countries worldwide, is now on a mission to increase awareness about the company's economic benefits in communities of color.
It's part of an ongoing effort to increase diversity and eliminate discrimination on the platform that launched during the Great Recession.
In 2015, the company came under fire when Harvard researchers reported widespread discrimination by Airbnb hosts.
"Real Airbnb users of color said they weren't surprised," SmarterTravel.com reported. "Black users shared stories of repeated cancellations and failed booking attempts, using #AirbnbWhileBlack on social media."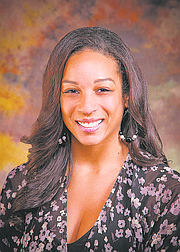 Janaye Ingram, the director of national partnerships for Airbnb, said that since those revelations were made public, the company recruited former Attorney General Eric Holder and Laura Murphy, the director of the ACLU's Washington Legislative Office, as consultants to examine the claims of discrimination.
The home-share rental platform implemented a "Community Commitment" pledge and an "Open Doors" policy, which allows anyone who feels like they've been discriminated against to issue a claim to the company.
"We will rebook guests immediately to another listing, begin investigating the claim of discrimination and remove the host from the community," if the claim is proven to be true, said Ingram.
Ingram continued: "Racism exists in this world, but the company is striving to do everything that it can to prevent anyone from being discriminated against for their disability, race, religion, gender or sexual orientation. We're continuing that work and it's a lot of work, but we have a commitment to do it."
Actor and humanitarian Danny Glover, who joined the campaign to highlight Airbnb's success stories in communities of color, said that, "If we have an ally, if we have a company that is willing to be a part of the world that we all want to see, it's important that we engage ourselves with that process."
Glover continued: "[Airbnb] understands the position that they are in as a responsible company and as responsible citizens, as well. If [Airbnb] is willing to stand up and face those challenges in a way in which I think they're capable of, then something special will happen here."
Glover said that he's met African American and Latinx Airbnb hosts that were able to make ends meet, help pay for college tuition and save for retirement; the hosts are also forming new bonds and communities for support.
Ingram said that the platform allows hosts to set their own rates and keep 97 percent of what they earn from their listings.
"Our typical hosts earns about $6,100 a year," said Ingram. "Imagine having $6,100 extra dollars in your bank account and what that means for your life, what that means for your family, what that means for your community."
Airbnb hosts are starting to pop-up in communities, where there are no hotels, she added.
"Now, you're bringing in tourists, who are frequenting these businesses and restaurants and becoming patrons of these businesses, so it's an overall benefit for the community," said Ingram.