The gifted and talented ex-slave Elizabeth Denison Forth
Herb Boyd | 11/23/2017, midnight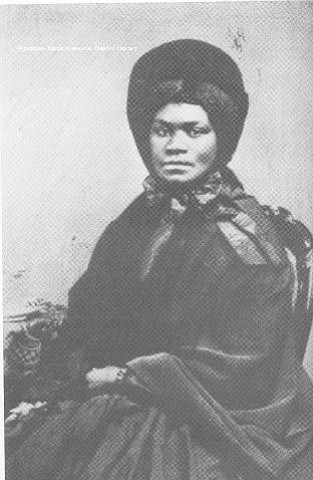 Among the several riveting discoveries disclosed in Tiya Miles' book "The Dawn of Detroit—A Chronicle of Slavery and Freedom in the City of Straits" (The New Press, 2017) is the extended discussion on Elizabeth Denison Forth.
Forth, Miles wrote "had grown up enslaved on a farm in the Detroit River hinterlands." Miles continued, "She had no formal education and never learned to read or write."
Despite being born in bondage—and her parents Peter and Hannah Denison are prominently featured in the book—Forth became the city's first Black landowner in the 1820s.
We first hear of Forth when she and her siblings are at the center of a "freedom suit" filed by Catherine Tucker to maintain the children, her "property" after the death of her husband and the provisions of his will. "She argued," according to Miles, "that she was due…the protection of property guaranteed by the Jay Treaty, as the children were born to Peter and Hannah, slaves of her husband purchased for 'a valuable consideration.'"
In effect, Tucker's claim that she was a British subject who resided on the American side of the Detroit River and that the children belonged to her hinged on "the fine-grained interpretation or territorial and international law."
Because this piece is a profile of Forth, there isn't space here to review the complexity of the Jay Treaty and the Northwest Ordinance of 1787 (which was authored a year after Forth's presumed birth) and how they related to and governed the condition of Blacks as well as Native-Americans in the region. In short, Tucker lost the case and thereby ended her quest to retrieve Forth and her siblings. Forth was briefly married to Scipio Forth, but not much is known about where and when this union occurred, although it might have been in the late 1820s.
Like her father, Forth possessed a skillful business acumen, using her abilities as a cook and seamstress for notable families, including Eliza Biddle, to amass the money to purchase land. It was during her tenure with the Biddle family where she not only was a cook, housekeeper and nanny but also gained wide recognition for her ingenuity in the kitchen.
In 1855, she accompanied Biddle to Paris, Miles wrote, and was the toast of Paree with her buckwheat pancakes. The Parisian jaunt proved very beneficial for Forth, and she was able to save much of the earnings she accumulated from her buckwheat pancakes. Her ability to acquire money and her innate frugality was not to her employer's liking, and Biddle tried several ways to separate her from her savings. But to no avail.
Ironically, as Forth aged and increased her savings and land ownership, she hired William Biddle, one of Eliza Biddle's sons who was an attorney and graduate of Harvard University, to oversee her estate. As executor of her estate, William Biddle followed her orders to divide her savings among her living relatives between $50 and $100 apiece (mainly nieces and nephews).
She authorized Biddle to devote the remainder of her estate—an estimated $3,000-- to the building of a Protestant Episcopal Church. "She knew the bitter taste of poverty and the withering touch of slavery," Miles summarized. "A free woman who had stolen her own life with the loving aid of her family, she now wished to help others who suffered in want. Lisette signed this will, the only surviving document generated by an enslaved resident of Detroit, with her X mark."