Bronx Week closes with parade and walk of fame ceremony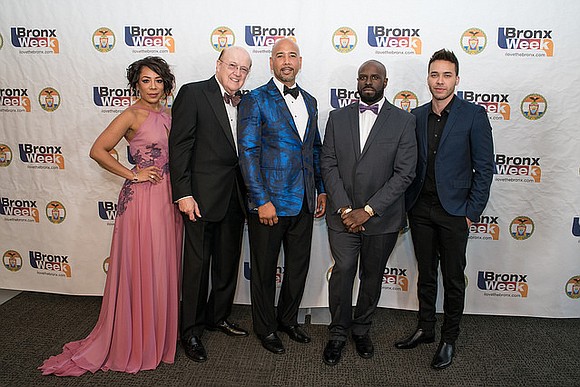 The grand finale of Bronx Week 2017 took place Sunday with the annual induction ceremony and Bronx Week Parade.
During the 46th annual Bronx Week Parade, hundreds of students from Bronx schools and youth organizations marched down Mosholu Parkway, with the four new members of the Bronx Walk of Fame—Latin music superstar Prince Royce, hip-hop pioneer Funkmaster Flex, "Orange Is the New Black" star Selenis Leyva and medical inventor Dr. Manny Villafaña—who also paraded along Mosholu Parkway after the unveiling of street signs on the Grand Concourse in recognition of their achievements.
After the parade, residents enjoyed the Bronx Week Food, Art & Music Festival, which featured popular restaurants, arts and crafts, games and activities for kids, as well as special performances by hip-hop legends Doug E. Fresh and Slick Rick, and Latin freestyle stars TKA and Salseros Los Adolescentes.