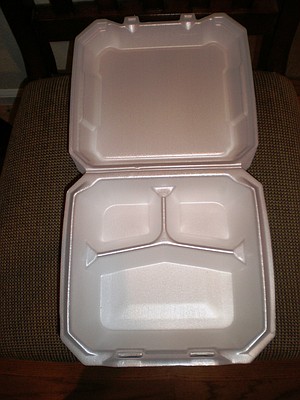 On Friday, the New York City Council is holding a hearing on Intro 1480, which would create a curbside program to recycle polystyrene foam.
Intro 1480 is being sponsored by Fernando Cabrera and Donovan Richards and has 18 Council members signed on along with clergy and community support. Advocates say that Styrofoam is heavily relied on in Black- and Latino-owned restaurants. Approximately 40 percent of many restaurants' business is takeout.
Black restaurant owners will be testifying at the hearing.
"The curbside recycling program would drastically reduce our disposal costs, and save restaurants like mine owner about $60,000 per year in expenses," said Akisha Freeman, manager of Sugar Hill Restaurant and Supper Club in Brooklyn.
If passed the new rule would pass on significant savings for small-business owners who often buy Styrofoam in bulk. The city would also not have to pay for the recycling, which would be done by the Dart Container Corporation.