Knicks begin transition in the midst of homestretch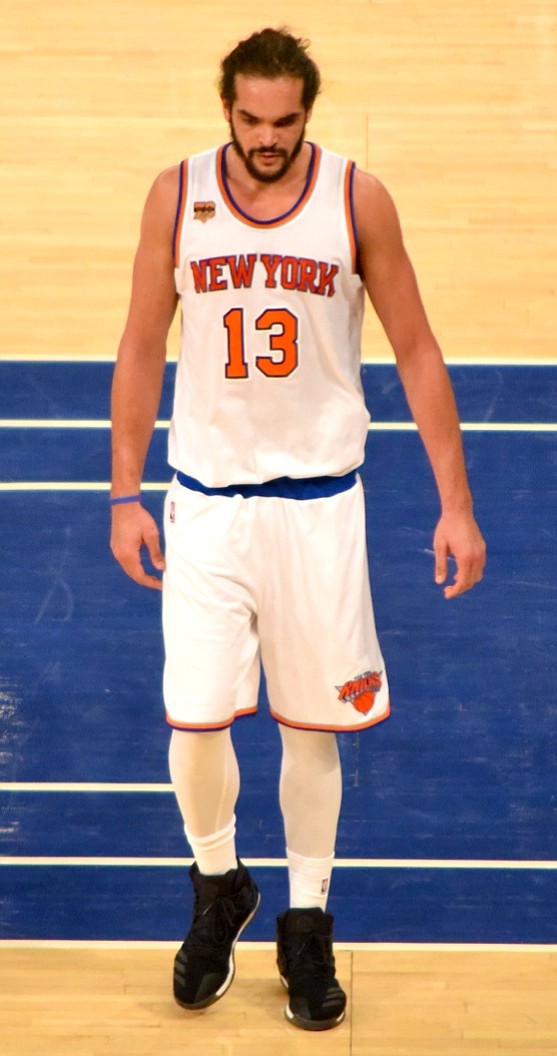 The frustration and toll of a challenging season was fixed on Knicks head coach Jeff Hornacek's face as he stood behind a podium in an interview room at Madison Square Garden Monday. His team had suffered another heartbreaking defeat, losing 92-91 to the Toronto Raptors. It was the Knicks' 13th loss this season by five points or less—they have won 11 such games—dropping them further out of the hunt for the eighth and final playoff seed in the Eastern Conference.
Earlier in the day, the Knicks waived veteran point guard Brandon Jennings and revealed center Joakim Noah will undergo what is likely season-ending arthroscopic surgery on his ailing left knee. The developments immediately raised the question of whether the 24-36 Knicks are no longer committed to making a playoff push and will now primarily focus on their rebuilding plans, with 22 games remaining heading into last night's game (Wednesday) versus the Orlando Magic on the road.
They will also face the 76ers in Philadelphia tomorrow night and host the Golden State Warriors Sunday (1 p.m.) at the Garden before playing four straight games away from home.
"As a team, we're not thinking about losing," Hornacek said before tipoff against the Raptors. "If that's what it comes down to, and we get a different draft pick, we'll worry about it then, but we're still trying to win. Just because Brandon was waived doesn't mean we're not trying to win these games. We feel Ron Baker can fill right in. It's a different dynamic."
"It's tough when guys you've become friends with and who have helped you are no longer here," said the 23-year-old, 6-foot-4 rookie Baker of Jennings' release Monday. "But I have to look at this as an opportunity"
The 27-year-old Jennings, in his eighth year in the NBA, was signed by the Knicks last summer to a one-year deal for $5 million. In 58 games, 11 as a starter, he was averaging 8.6 points, 2.6 rebounds and 4.9 assists in 24.6 minutes as the backup to Derrick Rose. But Jennings was seeking a larger role, one the Knicks did not feel compelled to provide.
Noah, who turned 32 Saturday, signed a dubious four-year, $72 million contract last summer but has battled injuries all season. He has played in 46 games, averaging 5.0 points, 8.7 rebounds and 22.1 minutes per game.
"The grind don't stop," asserted Carmelo Anthony Monday. "Like I said, it's unfortunate what happened with Brandon. It's unfortunate what happened with Jo. But the grind don't stop and we can't stop because of that."