Milwaukee ex-cop who fatally shot Sylville Smith found not guilty
Ray Sanchez and Carma Hassan, CNN | 6/21/2017, 4:29 p.m.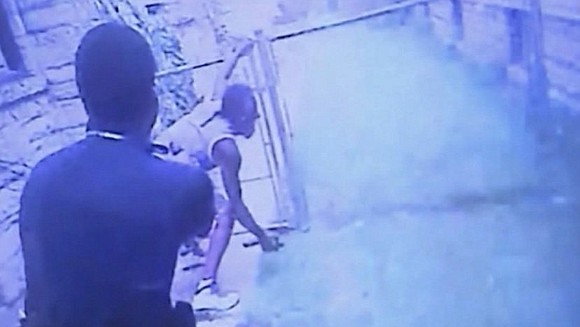 (CNN) -- Dominique Heaggan-Brown, the former Milwaukee police officer who fatally shot Sylville Smith during an August 2016 foot chase, was found not guilty of first-degree reckless homicide on Wednesday.
Members of Smith's family could be heard crying in the courtroom as the verdict was read. The shooting death sparked days of unrest in Milwaukee.
Judge Jeffrey Conen had instructed the jury of nine women and three men to consider lesser charges in the reckless homicide trial.
Heaggan-Brown still faces charges in an unrelated sexual assault investigation for which he was fired from the police department.
The prosecutor argued that Heaggan-Brown fatally shot Smith as the suspect attempted to surrender. But the former officer's attorney countered that his client made a split-second decision to protect his life and that of another officer.
The jury began deliberations on Tuesday, less than a year after the shooting in northwest Milwaukee's Sherman Park neighborhood.
Heaggan-Brown, 25, faced 60 years in prison.
Body-camera video from another officer -- played for the jury last week -- showed that Heaggan-Brown shot a second bullet into Smith's chest after the suspect hurled his weapon over a fence and had his hands near his head. Smith was on the ground when he received the fatal shot.
The jury heard closing arguments and deliberated about five hours Tuesday.
"Mr. Heaggan-Brown knew at the time he fired that second shot that Sylville Smith had already disarmed himself," Milwaukee County District Attorney John Chisholm told the jury, CNN affiliate WISN-TV reported.
"He knew that Sylville Smith was attempting to surrender."
But defense attorney Jonathan Smith argued his client followed training and fired the second, fatal shot because he believed his life was in danger.
"The state admits that the first shot was a justified shot," the lawyer told the jury, according to the station.
"And our argument is that justification did not change over the course of 1.69 seconds between shots."
The defense rested Monday after calling its lone witness, Robert Willis, an expert in police use of force, according to WISN.
Willis testified that Heaggan-Brown acted in "accordance with his training," CNN affiliate WTMJ-TV reported.
His testimony centered on the 1.69 seconds separating the two shots. He testified the officer's decision to fire again was made before he even pulled the trigger. The second shot was justified, Willis told the jury, because officers are trained to assume a suspect may have more than one weapon.
Heaggan-Brown experienced the encounter in "real time," not in frame-by-frame motion as it was shown to the jury, Willis said, according to WTMJ.
"So when we see the trigger being pulled, we have to not consider that the moment of decision," he said. "It's not. We have to go back -- and I can't tell exactly how many frames but we have to go back two-tenths or three-tenths of a second -- we have to go back several frames ... to delve into the decision-making process that goes into firing this shot."