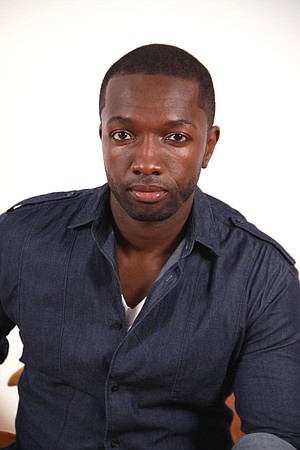 There was star-studded gathering at the 26 Bridge venue Tuesday night as celebrities such as LL Cool J, Michael K. Williams, Angela Yee and Steve Buscemi came to an awards ceremony and fundraiser for Jamie Hector's decade-old youth organization, Moving Mountains. The organization focuses on helping inner-city youth pursue careers in the arts.
In an exclusive interview with the Amsterdam News, Hector, who played Marlo Stanfield in HBO's "The Wire" and plays Detective Jerry Edgar in the Amazon Studios show "Bosch," was ecstatic about the event, describing it as "remarkable" and praised all the people who gave speeches that night. When asked about his role as Tupac's stepfather, Mutulu Shakur, in the upcoming Tupac biopic "All Eyez on Me," Hector described it as "an honor."
When asked about the Trump administration's plans to deport Haitians who were granted temporary stay in the U.S. because of the 2010 Haiti earthquake, Hector said he was "disappointed."
"It's painful to see so many of my kinfolk that came from Haiti because of the problem of having to go back and not being able to plan a life here and progress," Hector said. He added that he hoped there was a way for the deportations to stop.
The Trump administration has extended the Temporary Protected Status of the nearly 60,000 Haitians, allowing them to stay in the U.S. through January 2018, but still plans to deport them.
The celebrities who attended the gala dropped some hints about future plans and current shows, with LL Cool J talking about how his "NCIS: Los Angeles" character, Sam Hanna, would be affected by his wife's death next season. "It's going to be a long road to recovery for him leading into season nine," he said. "That's what people should prepare for. He's a changed man, and that character will be forever changed by what happened to him."
However, Michael K. Williams, famous for playing Omar Little in "The Wire" and Chalky White in "Boardwalk Empire," didn't say anything too specific about future plans. "You never know," he said. "If the writing and opportunity and the cast is correct [then] yeah y'know…if the project is right I'll be there."
When asked about which of his many roles was his favorite, Williams joked that we'd have to get back to him in about 10 years for him to tell us. "I'm still a baby at this," he quipped with a smile.
There was also some news about "Atlanta," the hit show on FX. Isiah Whitlock Jr., who played Donald Glover's father on the show, repeatedly gave assurances that the show would be coming back. It was just taking a break because of Glover having to be in the upcoming Han Solo movie.
However, not all the interviews with celebrities went over well. Mona Scott Young, the executive producer of "Love & Hip-Hop: Atlanta," was irked when asked about the current feud between her and the show's star, Joseline Hernandez. Young said that the show would continue without Hernandez, and also added that her working relationship with Hernandez's partner Stevie J (real name, Steve Aaron Jordan) was still intact.