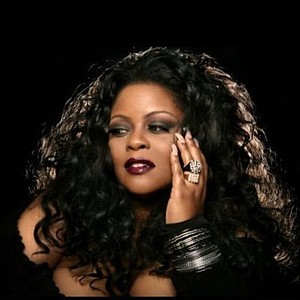 Sometimes you do what you gotta do, instead of doing what you wanna do. It's a certainty that we'll have to encounter, but for some that choice is quite daunting.
Maysa Leak can tell you. "As a 15-year-old kid, I remember laying down with my headphones on listening to Stanley Turrentine, Billie Holiday, Thelma Houston, Sarah, Ella, Anita, Chaka, Earth, Wind & Fire, on and on," she said. "The music became engrained in my DNA. I would ask God how are we going to get from here to the stage and get to make people happy with my music. I never forgot that feeling."
Power moves were made in baby steps to reach that goal. After graduating from Morgan State University, she moved to North Hollywood to join Stevie Wonder's Wonderlove group, with whom she performed for a year, appearing on the "Jungle Fever" soundtrack and such television shows as "Oprah" and "The Tonight Show." Soon thereafter, she became the lead singer of the acclaimed British jazz/funk/R&B band, Incognito, moving to London for four-and-a-half years. Despite what was an impressive resume, Leak came to a point where she had to ask what's next? To forego the pursuit of a career consisting of lights, cameras, action, especially when you have the necessary talent, when you're staring down the reality of lights, food and shelter, is indeed a precarious situation. What would you do?

Although that passion remained, circumstances dictated she do the adult thing. So she grabbed some resumes and pounded the pavement. "I was done!" she recalled. "It wasn't working. I wasn't working and I had to feed my baby."
One stop had a profound impact on her career, and if things go as she plans, on music history. "There was a lady at Home Depot that said, 'Ohh no, Maysa, you can't work here. I have all your albums. Things are gonna get better.' That bought me to tears. The more I cried, the more she encouraged. Two weeks later I was signed to Shaniche. I wish I can find her and give her a hug."
By listening to her latest project, fans of R&B, soul and jazz would like to hug her as well. She has 13 solo albums, nine with Shaniche. Her latest, "Love Is a Battlefield," is arguably her best. As she's shown on her albums "Sweet Classic Soul" and "Feel the Fire," Leak has a keen ability to transform virtually any song into her own unique work of art. "Love Is a Battlefield" comprises mostly R&B gems by the likes of Natalie Cole, Tevin Campbell, Odyssey and Luther Vandross, but two artists stick out like sore thumbs: Justin Bieber and Pat Benatar. But should they? It's about the music, right?
Leak explained, "I listened to Justin's lyrics—'We could be starving, we could be homeless, we could be broke. As long as you love me…I'll be your platinum, I'll be your silver, I'll be your gold'—and saw myself. It's powerful. I'm all in like that when I'm in love. That's why it resonated with me. So, I tried to pull it off as a grown Black woman would deliver it to grown people."