MISSED SIGNALS: Train woes continue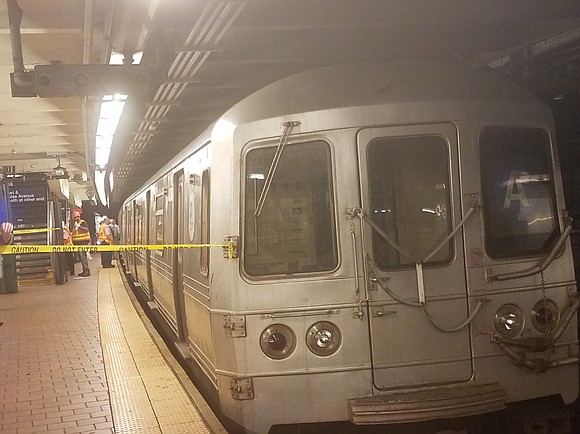 Another derailed train, more delays and a mayor, governor and transit head who can't seem to decide who's responsible as commuters continue to suffer.
As the "Summer of Hell" presses on, elected officials and the community are taking a closer look into how public transit continues to affect their lives. Meanwhile, MTA Chairman Joe Lhota unveiled an action plan for the subway.
At a time when an action plan seemed like the light at the end of the tunnel, another trail derailment last Friday turned the subway into a nightmare for commuters. Reports indicate that an "abnormal condition" on a train car caused a Q train to derail south of the Sheepshead Bay station.
More than 130 passengers were on board at the time of the incident, and train service on the line was snarled for eight hours during morning rush hours. This is the second derailment on a subway in the last several weeks. Dozens were injured when an A train derailed at the 125th Street Station in Harlem June 27.
At a news conference on Tuesday, Lhota unveiled the $836 million NYC Subway Action Plan, the MTA's new plan to stabilize and improve the system and lay the foundation for modernizing the New York City subway.
The announcement comes fewer than 30 days after Gov. Cuomo declared New York City's subways to be in a state of emergency and directed Lhota to provide a plan for immediate action that puts customers first.
A record volume of customers, aging infrastructure and a lack of capital expenditure necessary to grow the system are key factors the plan will seek to remedy. The initial phase of the plan will attack the key drivers of 79 percent of the major incidents causing delays on the system, including signals, tracks and power.
"New Yorkers are rightfully frustrated with the current state of the subways, and their demands for better service have been heard. We are committed to earning back their trust by implementing solutions that will enhance the customer experience in the short- and long-term," Lhota said. "The NYC Subway Action Plan marks the beginning of a new chapter for the MTA and provides an opportunity to stabilize and improve the system and lay the foundation for modernization."
Components of the first phase include signal and track maintenance, expanding major overhaul capacity from 950 to 1,100 cars per year to increase reliability, increasing the frequency of station cleaning by 30 percent and overhauling digital communications assets.
Since its announcement, the plan has been praised for addressing what seems to be a never-ending issue.
TWU International and Local 100 President John Samuelsen said in a statement that Lhota's plan embraces many elements of TWU Local 100's Work Boots on the Ground plan to fix the subways.
"We're gratified the MTA in many areas has agreed with the men and women who know the subway the best—transit workers," Samuelsen said. "We can and will do our part to end this reliability crisis. Our elected officials now have to step up and provide the necessary funding to get the job done. No more political games. No more shirking responsibility."