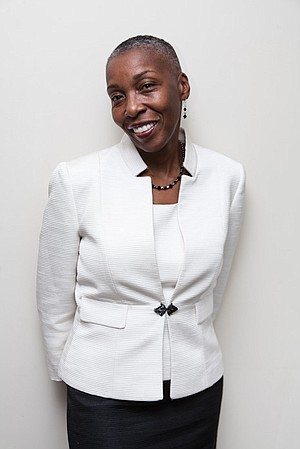 Aug. 26, the Alliance of Families for Justice will lead a 19-day march to bring to the attention of the New York State Legislature, Gov. Andrew Cuomo and the general public the human rights abuses in New York prisons and jails such as Rikers and Attica, according to the AFJ website.
Soffiyah Elijah, executive director of AFJ, organized this march with board members of the AFJ and volunteers. According to the AFJ press release, "The marchers will walk approximately 10 miles a day, culminating 19 days later in a major rally and news conference in Albany on Sept. 13, 2017, the anniversary of the 1971 Attica uprising."
According to the History Channel website, on Sept. 13, 1971, a four-day rebellion of more than 1,200 inmates at the Attica State Correctional Facility in upstate New York ended most horrifically after Gov. Nelson Rockefeller ordered approximately 600 state troopers to storm the prison. The rebellion was the reaction of the inmates to the poor living conditions in the prison. The inmates were frustrated with the chronic overcrowding, censorship of letters and being limited to one shower per week and one roll of toilet paper per month. The Attica uprising was the worst prison riot in United States history.
"Attica, like Rikers Island, has a long and troubling legacy of human rights abuses," said Elijah according to the AFJ press release. "However, Attica and Rikers are not the only problem facilities. Human rights abuses are a systemic problem inside New York's prisons and jails, and the March for Justice is designed to educate and mobilize people to bring an end to them. Solitary confinement, women-specific concerns, jail expansion, bail reform and treatment of people with mental health needs are just some of the issues we will address."
Black Rising Radio host Kevin Barron, who is a volunteer with the AFJ, spoke with the Amsterdam News about the upcoming march. When asked about the significance of the march, Barron said that it is to call more attention to human rights abuses in prisons. "There are a lot of people who don't know what's going on, so we want to keep it at the forefront and limelight," said Barron.
The issue of food, water and shelter arises for the 19-day march. To solve this problem, nursing organizations and other service providers will provide food and water, and churches and community centers will allow overnight stays, according to Barron.
According to Elijah, adequate education and bail reform are some of the subjects that the march will cover for the incarcerated individuals. "The march will be at a leisurely pace," said Elijah.
According to the executive summary provided by the AFJ, the participants who are expected to attend the march are students, faith leaders, organized labor, social workers, lawyers and paralegals, teachers, policy makers, formerly incarcerated people, academics, athletes, elected officials, community organizers, health professionals, celebrities, activists and researchers.
According to the press release, actor and activist Danny Glover said, "As a founding board member of AFJ, I am proud to participate and lend my support in every way possible to the March for Justice. The scourge of mass incarceration and the criminal injustice system on the poor, Black and Brown communities throughout New York State and the country must be exposed and eliminated."