Mother of fatally shot Bronx teen marks 5th anniversary of his death with rally
ALIZA CHASAN, PIX 11 News | 2/2/2017, 11:43 a.m.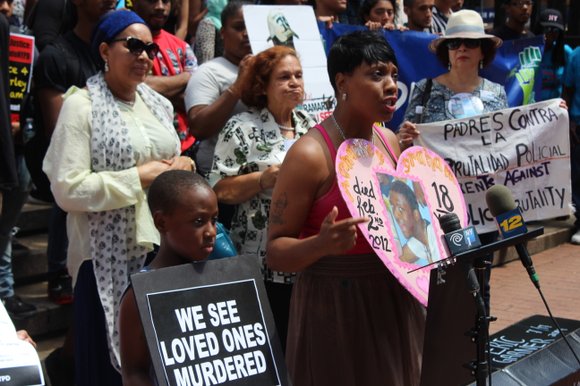 A Bronx woman whose teenage son was fatally shot by police five years ago is demanding justice; she's holding a rally demanding the firing of several NYPD officers.
Ramarley Graham, 18, was fatally shot on Feb. 2, 2012. NYPD officer Richard Haste followed Graham into his grandmother's home and into the bathroom and killed him in the Wakefield section of the Bronx. He said he believed the 18-year-old had a gun.