My 2017 travel highlights
MEGAN PINCKNEY | 12/29/2017, 12:19 p.m.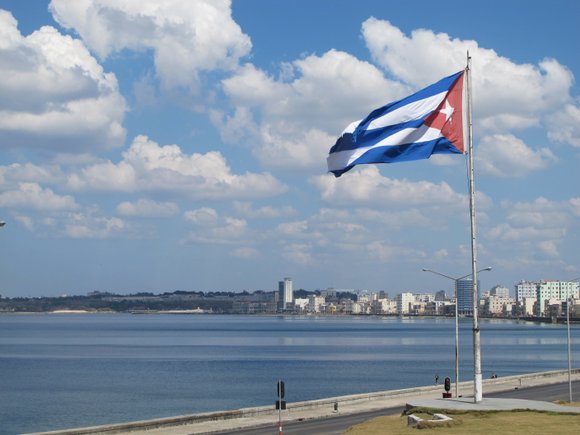 I'm blessed to say that 2017 has taken me all over the world, to places I never thought I'd get the chance to see. And as this year concludes, I can't help but reminisce about each of those journeys. Below you'll find my travel highlights from the year, and I hope you'll be inspired to visit at least one of these cities in the New Year.
Havana, Cuba
The week President Trump began hinting that he planned to amend the policy that President Obama put in place, which allows Americans to freely travel to Cuba, I booked my trip. There was no way that I wanted to miss the opportunity that #44 had given to us, and I'm so glad I didn't. I fell in love with Cuba the moment I arrived in Havana. The city is truly that of one that has been frozen in time. The streets are filled with vintage American muscle cars and are lined with old, dilapidated buildings that, even in their poor condition, one can't help but notice their ornate architecture. The sounds of live music fill the air everywhere, and the locals are all so eager to welcome you to their home. Havana oozes culture, flavor and everything else that makes a city great.
Boston, Mass.
If I'm being honest, Boston was never really one my list of "places I must see," but since we left it this past summer I've been itching to return. Boston is able to effortlessly merge the feel of a big city and a small hometown, mainly because of its many distinct neighborhoods—each feeling more authentic and unique than the last. We were only there for a couple of days, but with all that we wanted to see and do, we could have stayed for weeks. Whale watching off the coast was a highlight of the year for my family, and taking in all the historic sites was such a fun way to introduce parts of history to the children.
Victoria Falls, Zimbabwe
Victoria Falls is both a town and a massive waterfall (which happens to be one of the Seven Natural Wonders of the World) in Zimbabwe. It is here that the Zambezi River plummets over a cliff, creating a powerful transmission of water and a rumbling sound. Locals refer to it as "The Smoke That Thunders." We spent time walking the falls and flying over them in a helicopter to take in their true beauty. The other jewel of the town is the Victoria Falls Hotel, a historic hotel originally built by the British in 1904 to accommodate those taking the Cairo to Cape Town Railway. Prestigious guests have included Queen Elizabeth and her sister Princess Margaret, and even Oprah. They're known for the high tea and nightly entertainment. But you can't leave the town of Victoria Falls without cruising down the Zambezi River, looking for wildlife such as hippos and elephants, around sunset.
Vail, Colo.
Vail is, without a doubt, one of my favorite cities to visit during the winter. I love the variety of options of ski resorts, the caliber of restaurants found at the town center and the ability of every neighborhood to make you feel as if you're in a tiny village with everything you need already there. The people working the slopes are so knowledgeable and experienced, which is a comforting feeling for me because I'm not an advance skier and I've entrusted two young children with them. But most importantly, it's a city I love seeing covered in snow. I could spend hours looking out at Vail's mountain range.