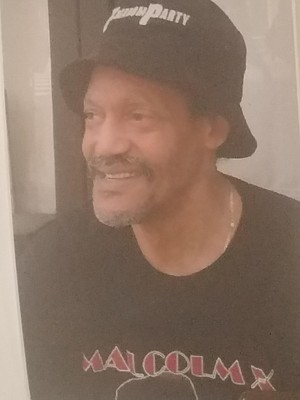 Aug. 12, Robert "RT" Taylor, lifelong fighter for human rights and the liberation of African people in the United States and abroad, succumbed to complications from type 1 diabetes and a stroke. Hundreds of family, friends, colleagues and comrades gathered at Gilmore's funeral home in St. Albans, Queens, Aug. 16 to pay tribute to his extraordinary legacy.
Taylor was born in Long Island City, Dec. 1, 1955, to veteran political theorist and organizer Viola Holloway-Plummer and the late Robert Taylor. His political activism began as a teenager with the February First Movement, a Black Student Movement in 1974. He has been on the front line of the Mobilization Committee against Police Brutality, the New York 8, the Black Men's Movement Against Crack, the People's Militia and the African Brotherhood for Self-Defense, and has served as chief-of-staff of the Dec. 12 Movement. Taylor also represented the Dec. 12 Movement International Secretariat at the United Nations Human Rights Council in Geneva Switzerland, and led delegations to Zimbabwe, Libya, Ghana and Vietnam.
Most importantly, Taylor made the greatest sacrifice of our honored freedom fighters as a member of the New York 8 and the Brothers 3, who were U.S. political prisoners captured in 1987. Taylor was imprisoned until 1992.
Father Lawrence Lucas, a founding member of the Dec. 12 Movement presided over the service. Speakers included Assemblyman Charles Barron, Frank Brown of the African Brotherhood for Self-Defense, Minister Hafeez Muhammad, the Rev. Herbert Daughtry, the Rev. Dr. Karen Daughtry and Coltrane Chimurenga of the Dec. 12 Movement. Extraordinary poet Gha'il Benjamin creatively presented his obituary. Master jazz trumpeter Robert Rutledge performed. Loving remarks were made by family, comrades and friends.
Minister Louis Farrakhan called Viola Plummer to offer his sincere condolences.
Taylor will be missed by his mother and comrade; his sisters, Karen and Michelle Plummer; his children, Korey and his wife Nicole, Sitara and her husband Quinton Hines, Malik, Chimwhi and Femi; his grandchildren Deion, Jaelin and Kennedy Taylor, with baby Hines due in March; his nieces Tahirah, Iman,
Kenyatta; his nephews, Sekou, Salim and Jalani; his cousins, Wayne and Debbie Holloway and Gail and Quincy Brooks; his comrades in the NY8, Black Men's Movement, Dec. 12 Movement; and the Black masses who continue RT's fight for liberation.
"Straight ahead!"