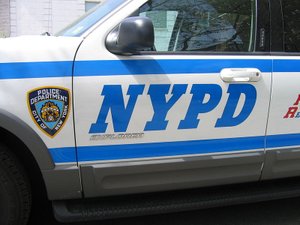 A lawsuit against the New York City Police Department to provide accessible transportation for people who use wheelchairs at the time of their arrest has been settled.
NYLPI filed an amended complaint in May 2016 on behalf of Robert Filer, who, because of a disability, exclusively uses a wheelchair or motorized scooter for mobility.
After his arrest by the NYPD, officers carried Filer and placed him in a police van that did not accommodate wheelchair users. NYPD officers also failed to secure Filer in the vehicle, causing him to be thrown to the floor by its motion during the ride to the precinct.
When the officers brought Filer into the 113th Precinct, the holding cells were too small to accommodate his wheelchair. In response, he was chained to a bar attached to the wall, where he remained for most of his approximately 38-hour detention. The bathrooms of the precinct were also inaccessible to him.
The lawsuit alleged that for many years, the NYPD failed to use accessible vehicles when arresting, detaining and transporting individuals who use wheelchairs. As a result, the NYPD repeatedly arrested people who use wheelchairs in a dangerous and discriminatory manner. Individuals with mobility disabilities have repeatedly sued the NYPD in federal court over the past decade, alleging that they were transported in an inaccessible way or forcibly removed from their wheelchairs at the time of arrest and were transported without it.