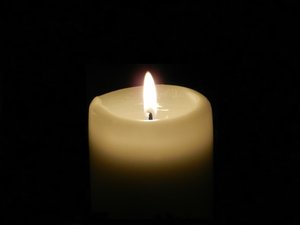 Family, friends and relatives convened at Unity Funeral Chapel (2352 Frederick Douglass Blvd.)  Monday, April 17, 2017, to bid farewell to longtime Harlem resident Mary Black, who joined the ancestors April 2 at age 79.
Black was born June 22, 1937, in Greenville, S.C. There, she gave birth to her first child, Karen, in 1957.
The union between Black and the late Monroe Posey resulted in the birth of their first son, Charles Posey. They migrated to Harlem in 1961, where she gave birth to Timothy Posey, John "Chewy" Posey, James Posey and Steven Posey.
The devout churchgoer often attended Salvation and Deliverance Church Ministries (37 W. 116th St.), under the leadership of the late Apostle William Brown, where she participated in religious services and sang in the choir for many years. Friends recalled how Black always dressed her best to go to church and serve the Lord.
In 1986, she relocated to Detroit with her family. While there, she was employed at the local airport. Four years later, she returned to Harlem and worked as a home attendant. She later purchased a co-op and managed the entire building until shortly before her passing.
Black was known to be a very strong-willed, hardworking woman who was very spirited and always spoke her mind, yet did so with a kind heart. Many recall her as being a loving woman who cherished her family and true friends, and always kept her word.
Black is survived by daughter Karen; sons Charles, James, Timothy and Steven; daughters-in-law Donna Posey and Sandra Goldsmith; 15 grandchildren; 14 great grandchildren; and numerous other relatives.