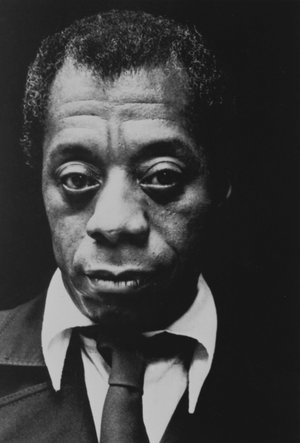 James Baldwin, a native son of Harlem, is home again, at least some of his precious letters and other artifacts are after having been acquisitioned by the Schomburg Center for Research in Black Culture. Baldwin, who died in 1987, was not only a prolific author of books, essays, plays and poems, but also he corresponded with a number of notables, including Maya Angelou, President Jimmy Carter and Angela Davis, as well as members of his family.
The bulk of the collection of letters acquired by the Schomburg—no price has been disclosed—have never been published. In fact, many of them are being exhibited for the first time at the Schomburg.
Even before the purchase of this passel of handwritten letters, typed drafts, notes on a sundry of projects and incomplete manuscripts similar to what Raoul Peck was given as the blueprint for his documentary "I Am Not Your Negro," there were letters at the Schomburg. But these letters are few compared with the recent addition, and scholars will have to wait a score of years to gain access to the full collection.
"We are more than excited to have James Baldwin return home to Harlem," said Kevin Young, director of the Schomburg Center. "Baldwin's amazing collection adds to our ever-growing holdings of writers, political figures, artists and cultural icons across the African Diaspora. With the current resurgence of interest in Baldwin's works and words, and renovation of our own spaces from the main gallery to the Schomburg Shop, the timing couldn't be better for Baldwin to join us at the Schomburg Center. As a writer myself, I am eager for students, scholars and other writers—I count myself among all three—to have the opportunity to see his profound writing process up close."
Young is absolutely right about the undying currency of Baldwin's literary legacy, which is manifested in so many ways in the academic and public arena. There is a new James Baldwin Review, a conference attracted a host of experts on his life this year in Paris, the New York Council of the Humanities mounted a series of talks around his works and Supreme Court Justice Sonia Sotomayor, in a minority opinion, cited Baldwin to underscore her point on the court's abrogation of the Fourth Amendment.
Each of these endeavors only confirms Baldwin's prophetic voice and enduring vision, and researchers will find further documentation of just how insightful and passionate he was about social and political issues, to say nothing of the personal.
Several years ago, the Schomburg was made the repository of a trove of Malcolm X memorabilia, and to have Baldwin's letters—and he and Malcolm had very intriguing and productive encounters—in close proximity is a boon for scholars interested in examining the conjunction of their lives.
The two giants of African-American thought are within a stone's throw of each other at Ferncliff Cemetery in Hartsdale, N.Y., and now some of their most brilliant ideas on paper, tapes and film can be summoned to the same room, much of it placed on the same table with the purpose of seeing where they agreed and disagreed.