Emotional Evin Cosby defends her father
Commentary By Evin Cosby | 4/26/2017, 6:19 a.m.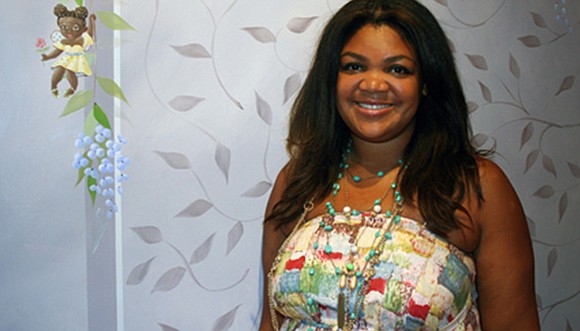 I am the youngest of five. I remember our family trips and moving to NYC just so we could be closer to my father as he worked. From the time he worked in Las Vegas to the Cosby show in NYC, he always wanted us to be close, to be a part of his whole life, at home and on stage.
I felt loved and remembered loving the moments that my parents shared with us by exposing us to all types of people from all walks of life. We grew up appreciating my father's success because we knew the prejudice and racism he endured getting to where he got and how hard he worked for our family.
Because I loved my childhood, I couldn't wait to have a family of my own. I have two amazing children who love their grandfather. I already work hard as a single mother, with no full-time help, and with a career in fashion design, I am lucky that I have supportive friends that I call family because my children and I need that support.
The public persecution of my dad, my kids' grandfather, and the cruelty of the media and those who speak out branding my father a "rapist" without ever knowing the truth and who shame our family and our friends for defending my dad, makes all of this so much worse for my family and my children.
When people are so quick to cast hate, and make accusations of horrific violence against my dad, they are callous in their carelessness about the harm they are causing to others. I thought when my brother Ennis was murdered, that was the worst nightmare of all time.
It's so hurtful to this day. I try to block out the day he was killed, but that pain has only worsened in these last years. For some reason, my family's pain has been a trigger for people to seize upon us harder.
On the same day that Ennis was murdered, a woman came out claiming that my father had a "love child." She was arrested for extortion. She was not my father's daughter.
On the day I gave birth to my son, another women came out, but that case was dismissed too – the district attorney investigated her claims also and didn't press charges.
Two years ago, and over 10 years later, several women came out. Like the woman from 2005, they claimed to have been raped and drugged.
But, like the one from 2005, their stories didn't match up.
Instead of going through the criminal justice system, these stories never got investigated and just got repeated. They have been accepted as the truth. My dad tried to defend himself. His lawyers tried to defend him, but they all got sued.
People were constantly reaching out to me about why doesn't your dad say something. I kept saying he's trying, but the media is only interested in the stories of the women. Friends of ours tried to help, but the media wouldn't print what they said or knew.