CCRB claims improvement in handling complaints against cops
SAEED SHABAZZ | 10/27/2016, midnight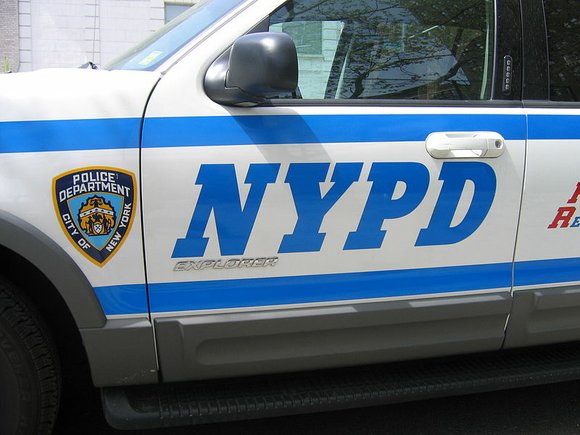 The NYC Civilian Complaint Review Board issued its semiannual report at the end of September highlighting several trends that, according to the agency, show progress in reviewing complaints against officers of the NYPD. Among its findings are the following: (1) the number of days to complete a full investigation continued to decrease, and there were fewer cases on the agency's open docket that were older than four months at the end of June 2016; (2) the CCRB substantiated 215 complaints against 327 officers during this time period; (3) the number of complaints filed in the first half of the year was 12 percent greater than those filed during the same period in 2015; (4) the Administrative Prosecution Unit closed more cases in the first half of 2016 than in the first half of 2015; and (5) the average number of days taken to mediate a case has been steadily decreasing from an average of 145 days in the first half of 2015 to 89 days in the first half of 2016.
"CCRB has a responsibility to the public and members of the service [NYPD] to ensure that complaints are handled swiftly and with the utmost professionalism," stated CCRB Chairperson Maya D. Wiley in a press release, adding, "As this semiannual report demonstrates, the CCRB continues to improve in all areas of the complaint process, including faster investigations as well as successful mediations."
According to the report, annual complaint activity has been steadily declining since 2010, the report also notes an increase in complaints filed in the first half of 2016 (2,343), compared with (2,088) in the first half of 2015.
"Timelier investigations, effective mediations and unprecedented prosecutions are a testament to the CCRB's commitment to a more efficient and responsible police oversight agency," CCRB Executive Director Mina Q, Malik stated in the same press release. "We continue to resolve more cases in record time, improve police accountability and are working vigorously to promote transparency and build public trust."
The CCRB is the largest police oversight agency in the nation and is empowered to investigate, prosecute, mediate, make findings and recommend action after complaints alleging misconduct by NYPD officers are substantiated. The agency's jurisdiction includes excessive and unnecessary force, abuse of authority, discourtesy and use of offensive language.
"As the CCRB congratulates itself on more quickly moving complaints, the police continue to get away with brutalizing and murdering people," argues Comrade Carl Dix, national spokesman for the Revolutionary Communist Party in an email message to the AmNews. "And even when their murderous deeds are dragged into the light of day, the killer cops never get punished."
According to the CCRB report, Brooklyn has the most complaints, with 708 from January through June, up 9 percent from 650 filed in the first half of 2015.
Brooklyn Assemblyman Charles Barron, without seeing the report, said to the AmNews, "It is the 73rd and 75th precincts, right?" According to Barron, "The stop and frisks haven't stopped. They just aren't being reported by the NYPD."