Montgomery police officer arrested in shooting death of suspect
By Steve Almasy and Chandler Friedman, CNN | 3/3/2016, 8:16 a.m.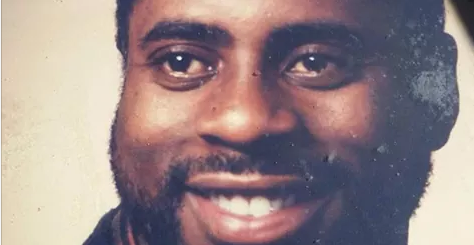 (CNN) -- A Montgomery, Alabama, police officer was arrested Wednesday in connection with the shooting death of a man last week, the district attorney announced.
Officer Aaron "A.C." Smith, 23, was booked on suspicion of murder, District Attorney Daryl Bailey said. Smith's bail was set at $150,000.
Gregory Gunn, a 59-year-old African-American, was shot on Thursday about 3:20 a.m. Smith, who is white, is on administrative leave and authorities have begun termination proceedings, Police Chief Ernest Finley said.
The officer's attorney said the shooting was justified.
"We're sorry Mr. Gunn's life was taken. But Mr. Gunn placed himself in a position to where this officer had to use the progressive levels of force that we train him in," attorney Mickey McDermott told CNN affiliate WSFA after the officer was released from jail. Smith appeared with his attorney, but didn't speak.
McDermott said Gunn ran from the officer then fought with Smith, who joined the department four years ago and works overnight shifts.
Gunn's sister told CNN her brother was like a second father to her.
"He told me I could be something," Kimberly Gunn said. "He helped me with my first car, my first home. He did everything for my son."
Kimberly Gunn added that two families had been destroyed, referring to the Gunns and to the officer's relatives.
"I've been crying all day. I lost my brother and now someone else is going to lose a son. It's just sad," she said.
Authorities didn't disclose what the investigation has uncovered so far, but Bailey said the State Bureau of Investigations had concluded there was probable cause for an arrest.
"I will do everything in my power to protect and support a police officer that is acting within the law," Bailey said. "I will also use every ounce of my power ... to prosecute a police officer who has acted outside of the law."
Mayor Todd Strange promised a transparent independent investigation. The mayor told reporters the SBI has been handing the case since Gunn was pronounced dead and was handling all the evidence.
"We said from the outset that we would follow the facts where they led us," the mayor said. "We believe it is essential for our community and for justice that the light of truth be brought in this case."
He also said his office had reached out to the Gunn family through a network of pastors to set up a conversation.
Strange and Finley wouldn't answer any questions about specifics of the shooting, including whether there was any video of the incident. Most police officers in Montgomery have body cameras, but they need to be manually turned to record mode, they said.
Several reporters asked Finley if police still believe Gunn had some sort of stick or a painter's pole. Finley said it was possible.
Once the investigation is complete, Bailey will take the case to a grand jury, but he said that could take some time.