Oklahoma City cop convicted of rape sentenced to 263 years
By Eliott C. McLaughlin, Sara Sidner and Michael Martinez, CNN | 1/21/2016, 4:10 p.m.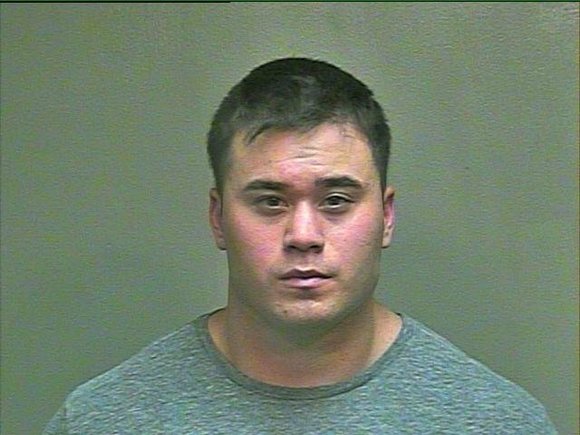 (CNN) -- Daniel Hotlzclaw, the ex-Oklahoma City officer convicted of rape and other charges after he preyed on African-American women over six months, was sentenced Thursday to 263 years in prison, as recommended by the jury, according to his attorney.
The sentence comes just over a month after a sobbing Holtzclaw was convicted on 18 of 36 counts, including four counts of first-degree rape and four counts of forced oral sodomy.
Prosecutors said Holtzclaw selected victims in one of Oklahoma City's poorest neighborhoods based on their criminal histories, assuming their drug or prostitution records would undermine any claims they might make against him.
Then, he would subject them to assaults that escalated from groping to oral sodomy and rape, according to the testimony of 13 victims. Holtzclaw, whose father is a police lieutenant on another force, waived his right to testify.
Two of those women shared their stories with CNN on Wednesday, recounting horrific memories of being forced to perform sexual acts by a serial rapist with a badge who was supposed to protect and serve.
Jury wants 263 years
Because the victims are black, race has been regularly invoked in the case. His trial began in November and was criticized by activists after an all-white jury was chosen. Protesters repeatedly gathered outside.
Holtzclaw, whose father is white and mother is Japanese, is identified as "Asian or Pacific Islander" by court records.
Attorney Benjamin Crump, who represented the families of Trayvon Martin and Michael Brown, has criticized the media, asking, "Where is the national outcry for their justice?" Meanwhile, Oklahoma City NAACP President Garland Pruitt has said he will be watching the sentencing to ensure justice is served because "the system has a reputation of not being fair."
The jury has recommended Holtzclaw serve 263 years in prison for his crimes. He was under suicide watch in the Oklahoma City jail after the verdict.
"We're going to ask the judge to make sure that this defendant never sees the light of day," District Attorney David Prater said. "And we're going to ask him to run consecutive, every count."
On Wednesday, Holtzclaw's lawyers asked for a new trial, alleging prosecutors did not disclose newly discovered evidence -- including DNA evidence and the accounts of accusers who falsely claimed to be victims -- to the defense, according to CNN affiliate KFOR. Court documents posted on the station's website say a detective referenced the evidence in a Facebook post.
Holtzclaw's attorneys aren't the only ones declaring his innocence, despite the verdict. His sister also runs a blog dedicated to telling her brother's "untold story."
Victims' stories
At least four of the victims were expected to testify ahead of Holtzclaw's sentencing. One of those victims, Jannie Ligons, grandmother of 12, told her story during a CNN interview this week.
She recalled driving down Lincoln Street when Holtzclaw pulled her over and told her she was swerving, "which was untrue," she said. He told her to get out of the car.