Georgia DA recommends murder indictment in officer's killing of veteran
By Ashley Fantz, CNN | 1/7/2016, 11:34 a.m.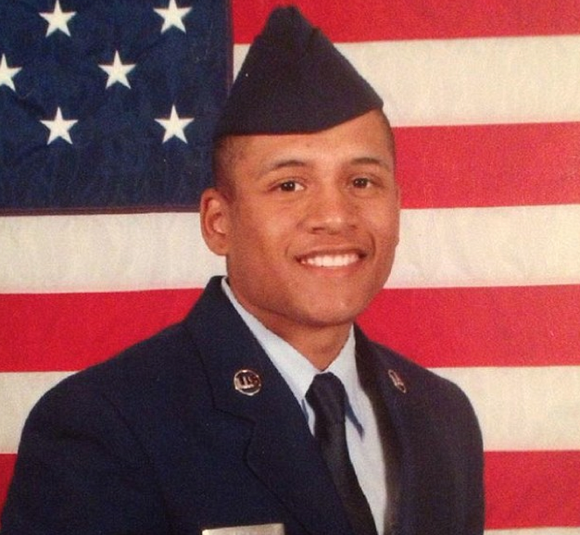 (CNN) -- A criminal grand jury later this month will weigh whether to formally charge an Atlanta-area police officer with murder in the shooting death of a U.S. Air Force veteran, a county prosecutor said Thursday.
DeKalb County District Attorney Robert James is recommending that the grand jury return an indictment for Officer James Olsen on two counts of felony murder; aggravated assault; two counts of violation of an oath by an officer; and making a false statement.
Anthony Hill, who was an Afghanistan war veteran, was fatally shot on March 9. Hill's family has said he had a mental illness.
On the day of the shooting, someone in Hill's neighborhood called police to say that there was a man "acting deranged, knocking on doors, and crawling around on the ground naked," DeKalb County Police Chief Cedric Alexander told reporters shortly after the shooting.
Olsen, a seven-year veteran of the department, was dispatched.
"When the male saw the officer, he charged, running at the officer. The officer called him to stop while stepping backwards, drew his weapon, and fired two shots," Alexander said.
The chief then said it appeared Hill was unarmed.
Hill's killing led sparked protests in Atlanta that mirrored themes seen nationwide in demonstrations over race, policing and excessive force in recent police killings. Olsen is white. Hill was black.
Olsen was placed on administrative leave and an investigation was launched. The Georgia Bureau of Investigation took over and a month after the shooting, in April 2015, GBI gave its findings to the DeKalb County District Attorney's Office.
A civil grand jury then weighed the information, and that grand jury, James said Thursday, decided to present the information to a criminal grand jury.
James said Thursday that Olsen testified during the civil grand jury's process, but declined to say what Olsen said.
The district attorney, however, described Olsen's statements as "helpful" in determining how to move forward with the case.
CNN's Dana Ford contributed to this report.