Oprah's 'O Girls' premieres January 15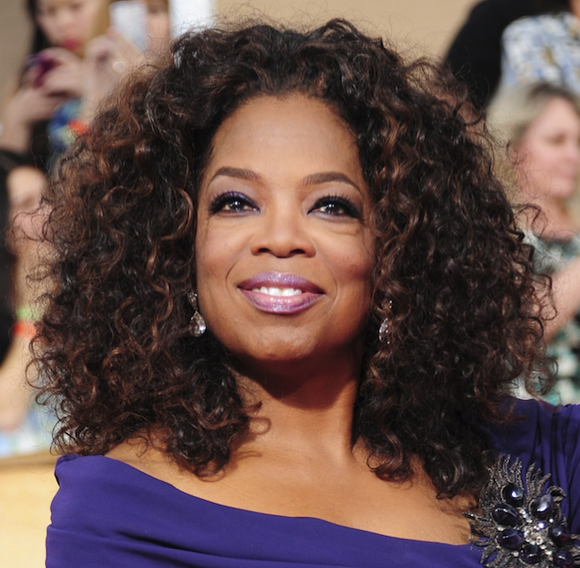 New details have reportedly surfaced about Blac Chyna and Rob Kardashian's explosive breakup that happened over the weekend. Allegedly things turned physical between the pair when Chyna moved out of Rob's home. A source said, "She was punching him in his back and arms and was allegedly in a rage." The source claims that Kris Jenner's boyfriend, Corey Gamble, walked in on their fight and pulled Chyna off Rob. There are rumors floating that the reality starlet also got physical in the past with her son Cairo's father, rapper Tyga, who lives with Rob's
sister, Kylie Jenner.
To the world, she is Oprah Winfrey, billionaire, media mogul, actress and philanthropist. But, to a select few, she is "Mom O," the surrogate mother who made the dreams of many young women a reality by providing them access to a world-class education at The Oprah Winfrey Leadership Academy for Girls. From South Africa to Santa Barbara to Atlanta to North Carolina, the Fusion channel documents the personal journey of five girls from the academy's inaugural class as they mark new milestones in their lives. "O Girls," hosted by Fusion correspondent and former Harpo staffer Kimberly Brooks, premieres Jan. 15 at 8 p.m. on Fusion.
Jean Shafiroff, prominent philanthropist and author of "Successful Philanthropy: How to Make a Life by What You Give," hosted her annual holiday luncheon at Michael's Dec. 15. Some 45 invitees attended the luncheon, which was held in honor of the New York City Mission Society. In true holiday spirit, Shafiroff made a generous donation to the charity in honor of the attending guests. Shafiroff serves as a board member of the NYC Mission Society, which is a nonprofit organization that works to improve the lives of children, youth and families in New York City's most
underserved communities.
Sa'Rayah, NBC's "The Voice" 2016 finalist, sees a big future in the stars for herself. Megastars Alicia Keys and Miley Cyrus both led the blooming artist throughout the six-time Emmy award-winning reality show. Cyrus paired Sa'Rayah with fellow "Voice" contestant Aaron Gibson. Their striking performance of Joe Banamossa and Beth Hart's "I'll Take Care of You" landed them No. 1 in the iTunes Blues chart, were they remained for weeks until Sa'Rayah outdid herself. Under the direction of 14-time Grammy Award winner Alicia Keys, Sa'Rayah debuted her breathtaking rendition of Etta James' "I'd Rather Go Blind," which immediately took over the No. 1 slot, leaving both the duo and the legend herself, Etta James, beneath her
on the blues charts.