'L&O: SVU' star Tamara Tunie kicks off cabaret tour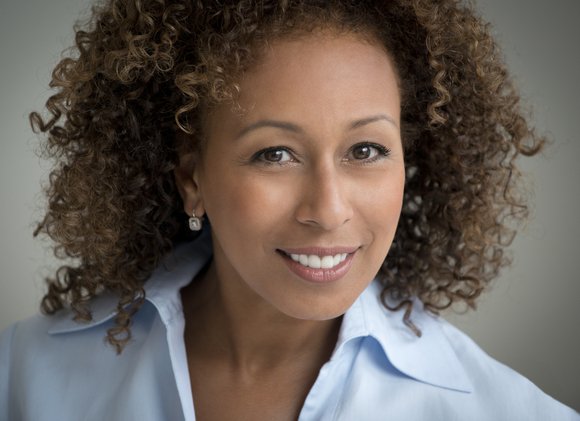 After 50 years and 23 albums, the legacy of Kool & the Gang has finally been written in stone. Formed in 1964 in Jersey City, N.J., by then teenage brothers Robert "Kool" Bell and Ronald "Khalis" Bell and neighborhood buddies Robert "Spike" Mickens, Dennis "D.T." Thomas, Ricky West, George Brown and Charles Smith, the iconic group that brought us great hits such as "Celebration," "Ladies Night" and "Hollywood Swinger" received its star on the Hollywood Walk of Fame Oct. 8.
In 1990, I received a call from Jerry Mondesire, the owner of the Philadelphia Sunday Sun. He told me that he wanted to start running my column, "Go With the Flo," in his newspaper. For the past 25 years, I have been a part of the paper. Oct. 4, at the tender age of 65, J. Whyatt Mondesire, who most called Jerry, went on to be with the Lord. Born in Harlem before becoming a pillar in the African-American community of Philadelphia, aside from owning the Philly Sun, Mondesire was president of the NAACP for more than a decade. RIP, fearless leader. Thank you for always believing in me.
Circle of Sisters, the largest expo in New York City uniting, motivating and celebrating women of color, has joined with the Cafe Mocha radio show that airs Sunday mornings on WBLS 107.5 to bring its "Salute Her Tour" to New York. Oct. 15, the Salute Her! Superwomen Making a Difference Awards will recognize women who share a common commitment to making a positive contribution to strengthen their respective communities. The honorees are Wendy Williams, Malinda Williams, Michaela Pereira, Charisse Lillie, Tamela Mann, Linda Spradly Dunn and the fabulous Irene Gandy, who will receive the Media Legend Award, The event takes place from 5 to 9 p.m. at Harlem's legendary Alhambra Ballroom.
Business mogul Steven Marcano, CEO of My Lil Star Baby Products and executive producer of "Knock Out," the number one show on NUVO, was a guest on the Rev. Al Sharpton's radio show, broadcast live from the National Action Network's Harlem headquarters Oct. 10. Speaking in front of a congregation of 200 people, Marcano revealed his plan to open Diaper Banks throughout Harlem, where members of the community will be able to pay $20 per month and receive an endless supply of diapers for the rest of the month. For more information, email toyb1@verizon.net.
This fall, "Law & Order: SVU" star Tamara Tunie will return to Feinstein's/54 Below in New York City for a highly anticipated show kicking off her "National Cabaret" tour. Oct. 21 and 22, the Pittsburgh daughter will wow audiences with a fresh take on the "Legends from the Burgh," where she repeats her sold-out performance with additional new songs celebrating the music of the legendary artists who hail from Pittsburgh, "the City of Three Rivers."