St. Croix to host Restaurant Week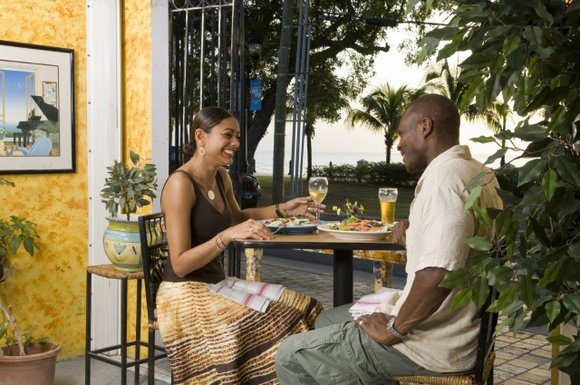 U.S. VIRGIN ISLANDS (Oct. 2)—The U.S. Virgin Islands Department of Tourism has launched Restaurant Week on the island of St. Croix, the event running from Wednesday, Oct. 28 to Sunday, Nov. 8.
Dubbed "Dine VI," this culinary showcase is a 10-day celebration of the cuisine, culture and community of St. Croix and will feature an array of events and dining experiences, in addition to the traditional prix fixe menu offerings.
"We are highlighting the diverse culinary offerings found throughout our islands for Dine VI," said Commissioner of Tourism Beverly Nicholson-Doty, who explained that "to fully appreciate the wide variety of culinary talent on St. Croix, we needed more than seven days."
Department of Tourism Manager of Product Development and Sustainable Marketing Carlotta Luis has been instrumental in spearheading this inaugural initiative, which, according to Nicholson-Doty, has been carefully developed "to attract food aficionados and gourmands as well as culinary, travel and lifestyle journalists and influencers to cover the island's burgeoning culinary scene."
Dine VI festivities will incorporate various elements of the St. Croix community, including restaurants, farmers and purveyors, chefs and amateur cooks, schools, gospel groups, culture bearers, local businesses and more.
Featured events and activities include "Food Learn," a farm-to-table, educational culinary activity for young people, led by local chef Frank Pugliese, and the Frederiksted Waterfront Entertainment and Food Truck Festival, featuring multiple food trucks before a concert highlighting leading the Virgin Islands' musical talent.
Also scheduled is "Food Cruise," a culinary journey to the middle of St. Croix that will commence with a rum tour stopping at Captain Morgan and Cruzan Rum distilleries, followed by an excursion to sample the cuisine of three mid-island restaurants, and a "Gospel Brunch" featuring a fusion of food, fellowship performances from local gospel groups and choirs at several venues. "Feast Christiansted," a night of entertainment and fine dining experiences, produced in partnership with the Christiansted Restaurant and Retail Association, will highlight a musical "jump-up," bartender demonstrations and restaurant specials.
For more information and a full schedule for Dine VI, visit www.dine.vi.