Bronx Papa John's franchisee convicted of wage theft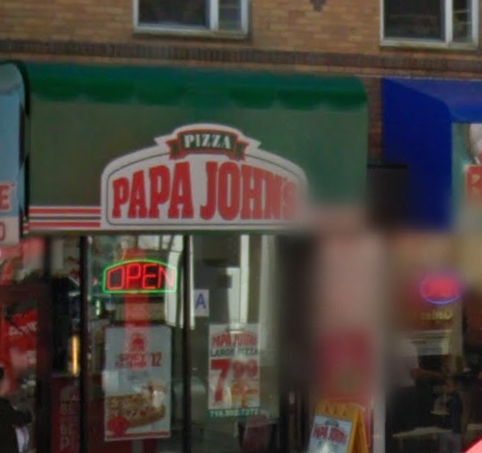 Abdul Jamil Khokhar and BMY Foods were caught with their hands in the cookie jar.
New York Attorney General Eric T. Schneiderman announced the conviction and sentencing of Khokhar and BMY Foods for wage theft and cooking the books. Khokhar pled guilty to a misdemeanor for failure to pay wages under state labor laws, and BMY Foods pled guilty to a class E felony of falsifying business records in the first degree.
Khokhar will spend 60 days in jail and pay $230,000 in restitution to underpaid workers at his franchises. Schneiderman said he wanted to send a warning to other businesses engaging in wage theft.
"Wage theft is a crime, and a Papa John's franchisee is now going to jail for cheating his employees and trying to cover it up," said Schneiderman in a statement. "My office will do everything in its power to protect the rights of New York's workers and make sure that all employers—including fast-food restaurants—follow the law."
According to Schneiderman, Khokhar and BMY Foods both failed to pay overtime to their workers, and workers were paid a "straight time" regular rate for all hours worked, including hours in excess of 40. They both also created fake names for employees to use in the computerized timekeeping system to hide evidence of the practice. The defendants also filed fraudulent state tax returns that omitted cash payments made under the fake names. Authorities found that Khokhar started the dual name scheme once he found out the U.S. Department of Labor was investigating him for wage violations.
"The attorney general's successful criminal prosecution of this employer, together with the Department of Labor's civil consent judgment against the enterprise, show that employers will not get away with covering up violations of state and federal wage laws," said Mark H. Watson Jr., regional administrator for the Wage and Hour Division at the U.S. Department of Labor, in a statement. "We will continue to work together to prevent such law breaking and obtain proper compensation for workers."
In July, the Department of Labor settled with Khokhar, who was required to pay $230,000 in liquidated damages and $50,000 in civil monetary penalties in addition to the $230,000 in restitution for unpaid wages.
New York and federal law require employers to pay workers a minimum wage for all hours worked and overtime at one and one half times their regular rate of pay for more than 40 hours worked. The current minimum wage in New York is $8.75 an hour and the current federal minimum wage is $7.25 an hour.