The 'bully-proof diva'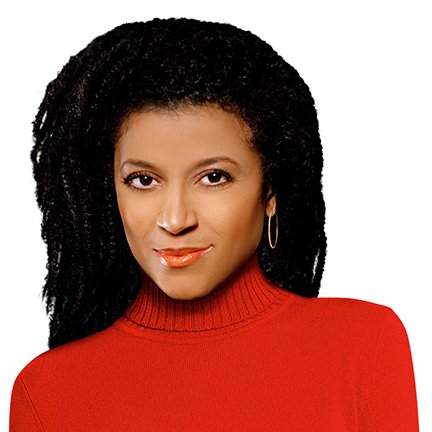 After being bullied during childhood and later on in the workplace, Traciana Graves is giving people the power to be "bully-proof."
Graves is the founder of Bully Proof Diva: How to Be Bold, Brilliant, and Bully Proof at Work and in Life, a blog (www.bullyproofdiva.com) that gives people the tools to handle bullying. Knowing firsthand how it feels to be bullied, Graves says too many people are suffering in silence.
"I started this blog, and I speak around the country to tens of thousands of people each year," she said. "I discuss their own struggles in the workplace, which are highly apparent."
With a musical background, Graves toured the world as a songwriter and background vocalist for artists such as Celine Dion and six-time Grammy Award winner Steel Pulse. She graduated from Georgetown University with a degree in languages and international studies and earned a degree in organizational coaching from New York University.
Over the past decade, Graves has drawn on her education, experiences and expertise to stop bullying in the workplace and in life. Traveling nationwide, she is called on for speaking, consulting and bringing methods of bullying prevention.
Graves specializes in presenting to Fortune 500 companies, businesses and learning institutions. She also created the "Bully Proof Diva" and the "Say Something Beautiful" campaigns, two nationwide initiatives dedicated to ending bullying in the workplace, in higher education institutions and in high schools and elementary schools.
"When we think of bullying, we often think about kids bullying each other," she said. "About 35 percent of adults say they have experienced bullying in the workplace. However, so many people don't report being bullied."
While most people would consider workplace bullying as name calling or hurtful posts on social media, Graves said it can be mean-spirited water-cooler chatter, a degrading email or even a conversation about lifestyle choices. Her insights are regularly featured in the media, including Fox Business, Working Mother and AOL. She recently was voted "America's Most Fearless Woman" by the Huffington Post.
Anti-bullying legislation is on the books in 26 states, including New York. Although companies must adhere to laws that prevent bullying, Graves said many victims remain silent for fear of retaliation or losing their jobs.
"Bullying in the workplace can lead to depression and harmful forms of self-medication," Graves said. "So many people don't report bullying because they don't want to be labeled a snitch."
Graves added that getting rid of bullying in the workplace is a company effort that requires constant training in areas such as diversity and best practices.