Spring/summer'16: Gorgeous ball gowns and dresses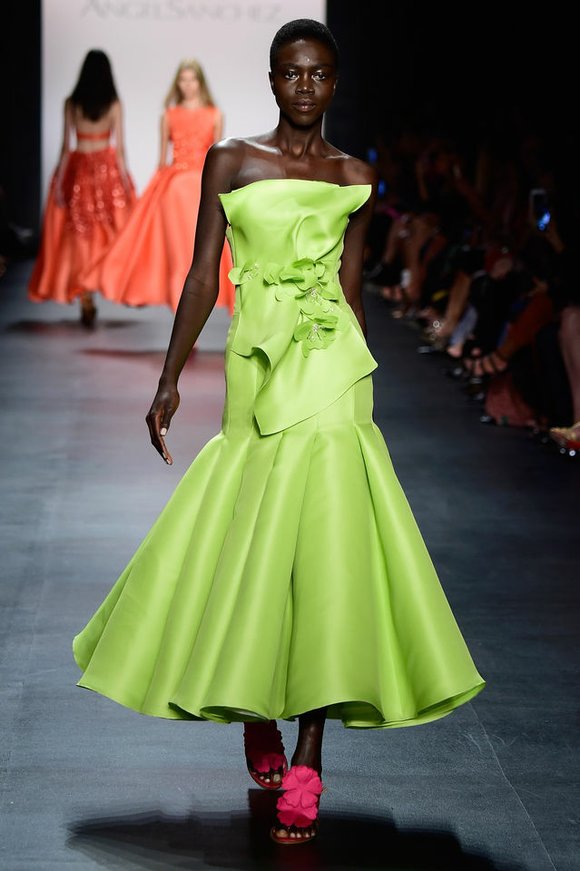 What color brings to a ball gown helps to create a gorgeous look. This collection was the most elegant. One after another, Angel Sanchez presented an extraordinary collection of gowns in every color and style. The look is glamorous. The talk of the show was about how the shoes were shown in contrasting colors. The collection was absolutely beautiful!
Sanchez began his career in Caracas, Venezuela. He was inspired by his mother, a famous fashion designer who impressed him with her ability to construct a perfect garment. After graduating as an architect, he worked a few years in an architectural firm, but then decided to go back to school to study fashion design. Sanchez moved to New York in 1995, yet has remained loyal to his Latin American roots throughout his career. His architectural background gives his work a sense of structure and form that is easily spotted in his designs on the runway.
His clothes are well-tailored, and he pays special attention to cut and fit. His clothes fit like a glove. For day, lengths are just at the middle of the knee. Evening lengths often vary from mid-calf to floor-length, depending on whether it is a cocktail dress or gown. Some of his cocktail dress were very shapely, and curved or flared to a hem close to the knee.
His fashion house grew quickly in Latin America, and his business expanded internationally just as fast. Today, Sanchez is a proud member of the Council of Fashion Designers. His celebrity clients include Taylor Swift and Eva Langoria. In fact, he designed Sandra Bullock's wedding dress, which happened to be fabulous. Sanchez has also worked as a judge on the "Project Runway" TV show in Mexico since 2010. His collections are available at luxury retailers worldwide. In the United States, stockists include Bergdorf Goodman, Neiman Marcus and Saks Fifth Avenue. His designs are also in Frattina in Mexico City, Ostoura in Kuwait, Bellisima & Navovarese in Japan and Novia in Korea.