Dr. James McCune Smith, America's first Black physician
Herb Boyd | 12/17/2015, 4:24 p.m.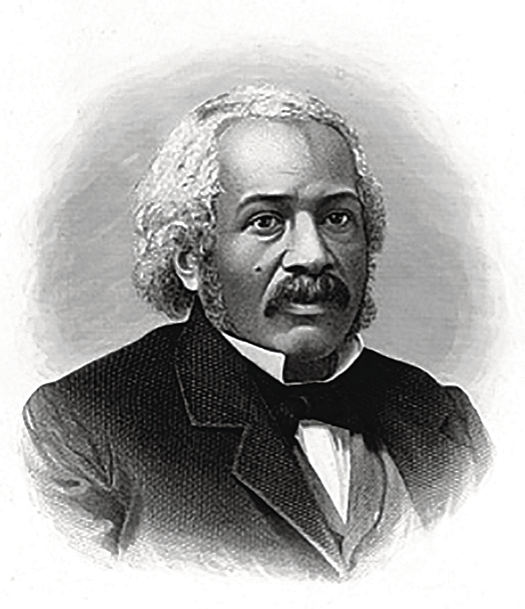 In Carla L. Peterson's "Black Gotham: A Family History of African-Americans in Nineteenth Century New York City," one of the longest citations in the index is given to Peter Guignon, her great-great-grandfather. The next longest belongs to Dr. James McCune Smith, one of the most distinguished men, Black or white, in the history of New York City. "Born into poverty," Peterson wrote, "Smith was, in his own words, 'the son of self-emancipated bond-woman' and owed his 'liberty to the Emancipation Act of the state of New York.'"
More specifically, he was born April 18, 1813, and according to Peterson, Smith's father was a white merchant named Samuel Smith. Coming of age in the city's Lower East Side, he attended Mulberry Street School, where he excelled as a student. Mulberry School was part of the African Free School system that would pave the way for the city's public school system.
One sign of promise occurred when, at 11 years of age, he was chosen as class speaker when the school was visited by Lafayette, the famed Revolutionary War hero.
Like so many talented African-Americans of his day, including the great thespian Ira Aldridge, who attended the African Free School six years before, Smith had to go abroad to continue his academic career. By 1835, he had earned his bachelor's degree from the University of Glasgow in Scotland. A year later, he received his master's degree, and in 1837, his medical degree.
He began practicing medicine in the clinics in Paris but soon returned to New York City, where he opened a pharmacy on West Broadway, the first owned by an African-American in the country.
When he wasn't filling prescriptions, Smith was functioning most successfully as a doctor and surgeon, which he would do almost without interruption until his death in 1865. For a score of years, he served on the medical staff at the Free Negro Orphan Asylum in New York City, not only treating the children's illnesses but taking them on country trips. All of this came to an end when the asylum was burned down during the Draft Riots of 1863.
Given his prominence in the city, when African-Americans received 120,000 acres of land in the state from a rich donor, Smith and two ministers were chosen to select the 2,000 recipients. White abolitionist Gerrit Smith was the spokesperson for the plan, which, as Peterson wrote, was a settlement that would resemble a mythical Timbuctoo in West Africa. But the plan never really gained much traction after some 20 families were selected and Smith turned down an opportunity to live there. In a letter to Gerrit Smith, he admitted that he "would gladly exchange this bustling anxious life for the repose of that majestic country … but the country is too sparse to give support to a physician."
Throughout his adult life, Smith was deeply involved in the politics of the city and the nation. When there was a heated debate around the question of colonization and whether Blacks should leave America and return to Africa, he sided with those who believed African-Americans had invested too much in the building of the country to leave it. He was among a number of notable Blacks who met in Albany in 1852 and drafted a statement urging the New York Legislature to reject any measure to send Blacks back to Africa.