Community bids Dr. Ben farewell
Two days of ceremonies at Harlem's Abyssinian Baptist Church last week allowed associates, comrades, family and friends of acclaimed Kemetaphysician Dr. Yosef A.A. ben-Jochannan the opportunity to pay their final respects before he was interred at Ferncliff Cemetery Friday afternoon.
"It's an honor to be here and celebrate this great life that has been amongst us for 97 years," remarked colleague Dr. Leonard Jeffries, beginning Thursday evening's wake, the capacity crowd erupting in applause, chants and drumming. "We have to be aware that Dr. Ben has made his transition and he's expecting us to continue his great legacy that he shared with us."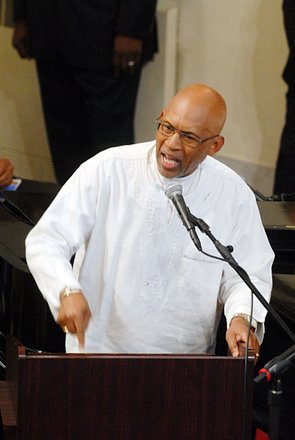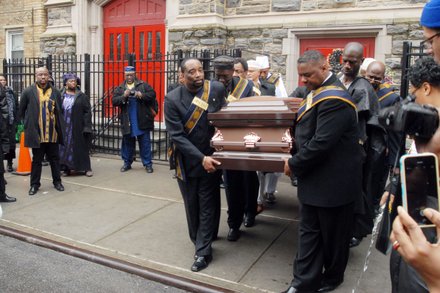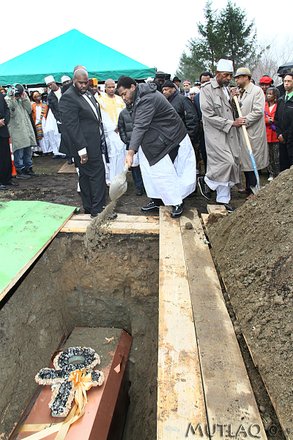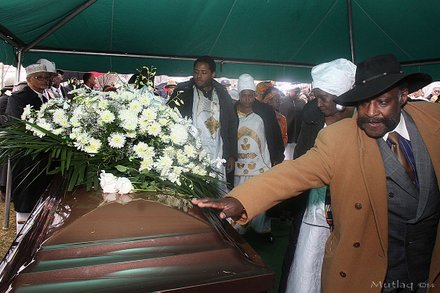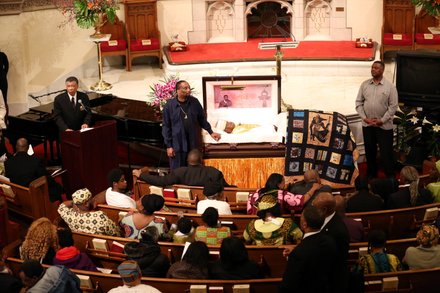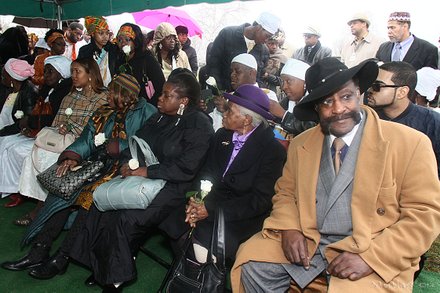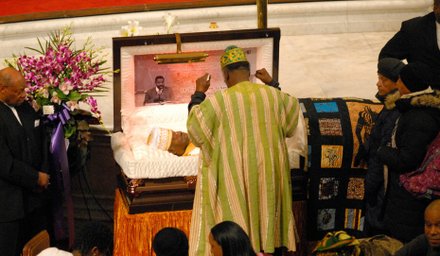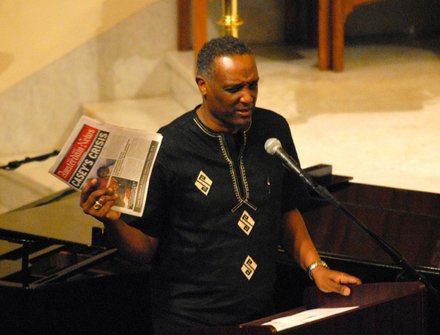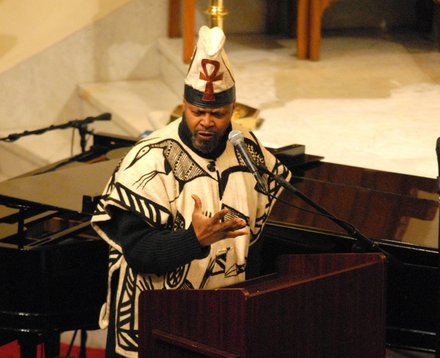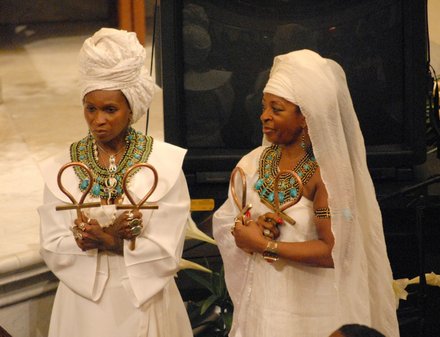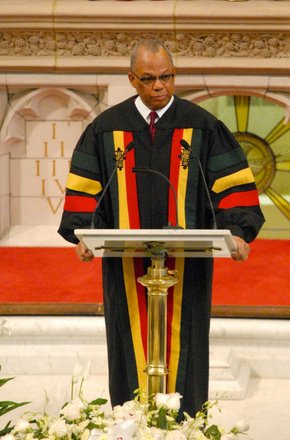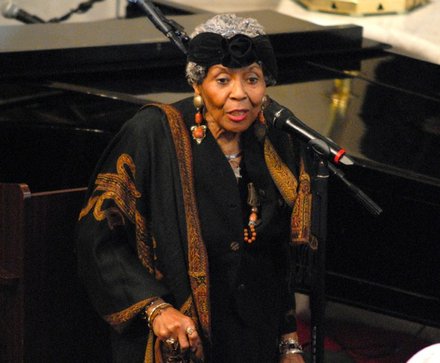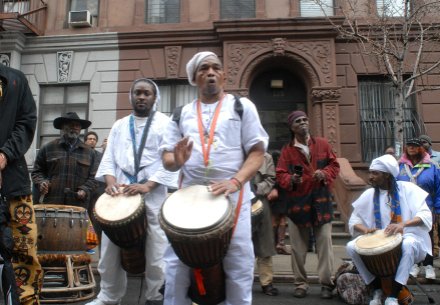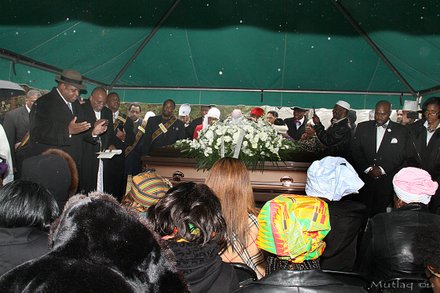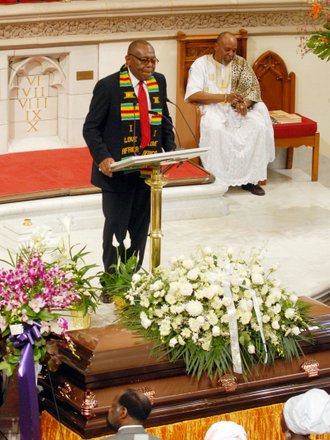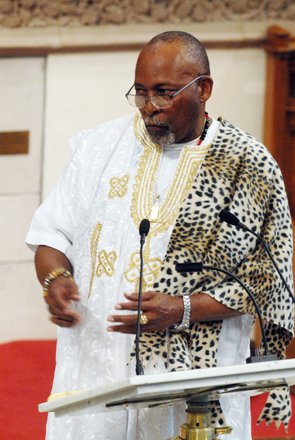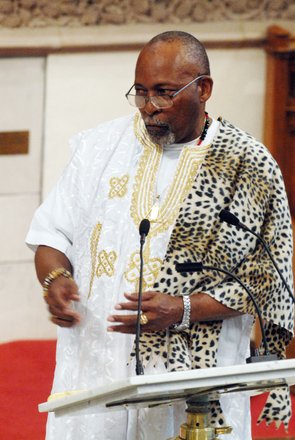 One of Jochannan's daughter's exhorted, "I challenge you to go home and continue the legacy … the mantle has been passed."
Dr. Rosalind Jeffries indicated, "That's what Dr. Ben tried to help us to do … to find the right mind of the God that created us in his own image."
ASCAC's Sister Latrella explained how they honored ben-Jochannan in D.C. in 1995, presenting him with the custom quilt that draped his coffin. "Thank you, Dr. Ben, for taking us to the Nile Valley … we will always pour libations in your name."
A number of people who accompanied ben-Jochannan to Egypt surmised the experience. "He took us there and showed us their faces … because [Caucasians] and Arabs defaced the Black monuments, knocking off their lips and noses so you couldn't tell they were Black people," recalled educator Dr. Jack Felder, who became acquainted with ben-Jochannan and fellow scholar Dr. George Simmonds in 1973 at Harlem Prep. "The Black world is a better world because of Dr. Ben, because he freed so many African people's minds."
Sister Camille Yarbrough poured libations to begin Friday morning's services. "Dr. Ben said do not let anyone trivialize us … we are the mothers and fathers of humanity," she said.
The Nation of Islam's Minister Akbar Muhammad assessed, "When I saw a thousand people lined up around the block, wearing traditional African clothes, I looked at the impact his knowledge made on us. He knew that knowledge of ourselves will bring us to a new horizon." A passage from the Book of Vindication was then read.
"What Dr. Ben gave us is a foundation to understand our eternity, and we see ourselves being recreated generation after generation, civilization after civilization," suggested professor James Small. "God expressed itself through Dr. Yosef ben-Jochannan." He then explained the opening of the mouth ceremony, saying, "Death does not exist in the African cosmology."
Ben-Jochannan's eldest son, Alfredo, reflected: "When I think of my father, I think of Harriet Tubman. Fourty-nine books … in a country that said he was three-fifths of a man, that said he was nothing … he had the audacity to love himself … that's what them books mean."
Much mention was made of ben-Jochannan's everlasting influences and sly sense of humor, especially how he redefined heaven as "being between the Black women's legs."
Drs. Wade and Vera Nobles, visiting from Oakland, paid their respects. "We learned how to be scholar-activists by watching Dr. Ben," they said.