SWAT team murders 107-year-old man at home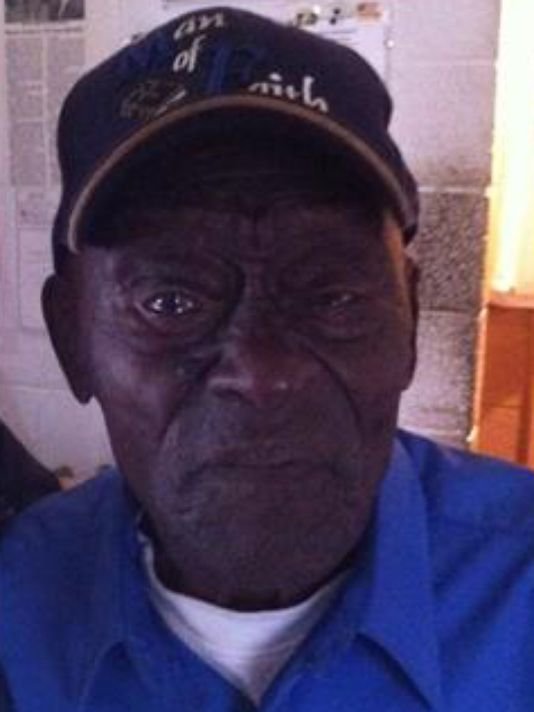 The family and friends of Monroe Isadore conducted a memorial this past Sunday at 13th and Pine streets in Pine Bluff, Ark., to acknowledge the one-year anniversary of his murder by police. It's their first time speaking publicly about the 107-year-old since his home was raided by a SWAT team last Sept. 7.
"Why did they shoot him?" questioned Monroe's youngest daughter, Paula Aguilar. "Why did they not contact the family? Why did they not give him time? There's a lot of why's and there's no answers to the why's."
Monroe was slain after the SWAT team entered his home on 16th Street while responding to reports of a disturbance at his residence. The first police officers to arrive ordered two people to vacate the premises. According to Aguilar, Isadore lived in the home with a woman and her granddaughter.
He was startled awake by the commotion, grabbed his gun and fired a shot, sending panicked police running. When the SWAT team arrived, they stuck a surveillance camera through his window and said they monitored him holding a small handgun behind a locked door.
"SWAT inserted gas into the room, after it was evident negotiations were unsuccessful, in hopes Isadore would surrender peacefully," a police report reads. "When the gas was inserted into the room, Isadore fired rounds at the SWAT officers that had inserted the gas from outside a bedroom window. Shortly afterwards, a SWAT entry team, inside the residence, breached the door to the bedroom and threw a distraction device into the bedroom. Isadore then began to fire on the entry team, and the entry team engaged Isadore, killing him."
Aguilar was skeptical and said her father supported the police. "For that to be who shot and killed him, that doesn't sit right with me," she said. "I just feel like they're not giving enough attention. I think they're wanting this to just go away."
This case was assigned to a special prosecutor last year, and the officers were cleared of any wrongdoing.
Isadore's family reacted hurtfully. "Saying that he wouldn't do anything different, that's what's so hurtful to the family,"Aguilar said. "That he doesn't … it's like he's not remorseful for what happened. He just doesn't care. For them to not even come back and even talk to us. To this day, they still haven't talked to the family."
According to reports, the special prosecutor assigned to the shooting is done with the case, ruling that the shooting was justified and said no charges will be filed. Family attorney, Lawrence Walker stated that a formal suit was filed last week, and he anticipates a response in the coming days.
"We're hoping to get this case in front of a federal jury and get justice for the family of Monroe Isadore," Walker said. "We won't believe that a 107-year-old man needed to be gunned down when he had hearing issues that the police knew about. They knew of his age. They knew he had lots of children."
Isadore is survived by three sons, seven daughters, 27 grandchildren and 66 great-grandchildren.