NYCHA camera request
By BROOKLYN BOROUGH PRESIDENT ERIC L. ADAMS | 6/5/2014, 4:24 p.m.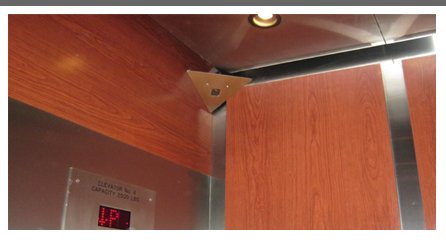 First came the news that is every parent's worst nightmare. Two children had been brutally attacked by a knife-wielding man on Sunday at the New York City Housing Authority's (NYCHA) Boulevard Houses in East New York, claiming the life of 6-year-old Prince Joshua Avitto and leaving 7-year-old Mikayla Capers fighting for her young life.
I first met with the family at the hospital, and then early Wednesday morning, I attended a press conference to announce a reward for the apprehension of a suspect. The parents, family members, neighbors and others in the community are understandably heartbroken and angry, but when two young children are brutally attacked in the elevator of one of their own homes in such a random and vicious way, we should all be outraged and moved to action.
According to several recent media reports, fewer than half of the buildings in public housing throughout the city have surveillance cameras in elevators, lobbies and other critical locations. The elevators at Boulevard Houses do not have security cameras, although the necessary funds had been allocated for cameras throughout the NYCHA system. Their absence has no doubt contributed to the fact that the alleged suspect is still at large.
Also outrageous is the fact that federal dollars for items like security equipment were pulled and must now come from the state, city and City Council, often from a council member's discretionary funds. Shouldn't something as basic as security equipment have a dedicated revenue stream? Why is it that communities of need, like East New York, must continually plead for the basics?
Once again, we clearly see "A Tale of Two Cities" playing out, horrifically, before us. One only need travel from East New York to Wall Street—a distance of about nine miles—to see the stark and inequitable contrast in security. Nearly every inch of Lower Manhattan is under the watch of sophisticated surveillance equipment, but in a housing facility filled with young children and senior residents, no such protections were given priority. It is simply unconscionable that the installation of cameras—which certainly could have hastened a suspect's arrest—fell into the black hole of city bureaucracy.
I applaud Mayor Bill de Blasio's assurance that the camera installation in NYCHA facilities, including Boulevard Houses, will now be accelerated. Of course, the delay in securing NYCHA facilities falls, in part, to the previous administration and the endemic sluggishness of NYCHA maintenance and upkeep on its watch. My office will conduct our own investigation of NYCHA buildings throughout Brooklyn to ensure that these facilities are as secure as they can be and, at a minimum, are fully equipped with the camera equipment that not only helps prevent crime but helps the NYPD do their critical work more efficiently.
Public safety—and especially safeguarding our children—should be our number one priority, no matter where we live, no matter what color our skin. Here in Brooklyn, we all talk about empowering communities like East New York, from creating thriving new businesses, to building affordable housing, and from improving our schools to giving residents access to health care. But a community's foundation is safety: the ability for its residents, young and old, to feel safe in their homes and in their neighborhood. Let's not rest until our foundation is safe and sound.